WWE Evolution: 7 Last-Minute Rumours You Need To Know
No, Santina isn't one of them.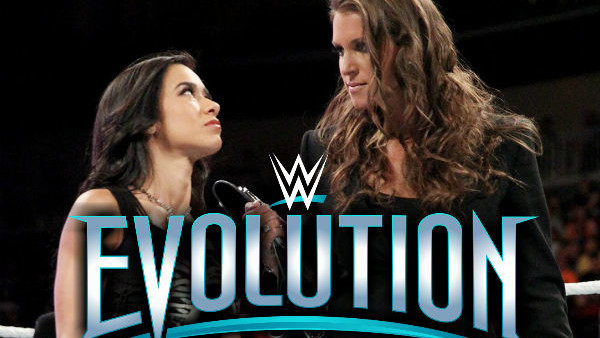 Bang Bang Last Minute Rumours Gang and welcome to WhatCulture's most bankable source of pre-PPV hits!
Yes it's Evolution this weekend, although we'd have forgiven you for missing it what with, Roman, and Vince, and Saudi Arabia, and Hulk Hogan, and the US State Department, and Ambrose and just all these… all these bloody men, ey?
Anyway WWE's first ever all-women PPV event (plus Michael Cole) is this Sunday, and despite everything else that's been going on it's definitely still worth getting excited about.
With so much going on you'd also be forgiven for missing the many rumours and whispers swirling around the event. There's already a load of surprise returns, intriguing power struggles and potential title changes, but there's talk of even more. So let's explore.