WWE Exclusive Report: Brian Pillman's Daughter Speaks Out
Legend's daughter reveals all in first ever interview.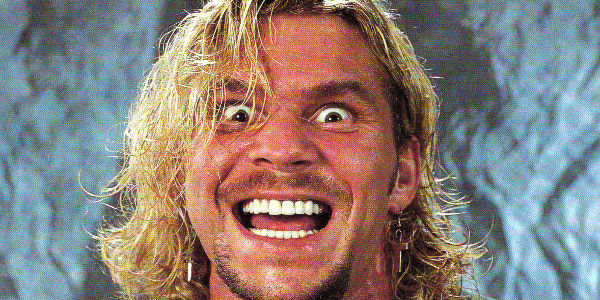 Brittany Pillman, the daughter of the late Brian Pillman, has broken her near twenty-year silence and publicly spoken out about the ordeal of her father's passing for the first time since his untimely death in 1997. When Pillman died in his hotel room from a heart attack at the age of just 35, leaving a wife and five young children behind, the wrestling industry bandied together in a unified display of support for the grief-stricken Pillman family. The WWF continued to pay Melanie the downside guarantee in Brian€™s contract three months after his death and later produced a tribute magazine on Pillman, from which all of the proceeds went to Melanie. A year later Melanie found herself struggling and about to lose her house, so Vince McMahon stepped in and wrote her a $10,000 cheque to help keep the family afloat. Friends of Brian decided they wanted to do their bit to help out too. Between 1998 and 2001 former wrestler Les Thatcher promoted the Brian Pillman Memorial Show, one of the hottest tickets on the independent scene each year, featuring numerous notable wrestlers all working for free. The proceeds went to Melanie to help her put the children through school, as Brian would have wanted. But Pillman€™s daughter Brittany, now 25, claims to have never seen any of the money because her step-mother Melanie (Brittany was Brian€™s daughter from a previous relationship, later adopted by Melanie) blew it all on her own drug addiction. According to Brittany, her step-mother hasn't given her or Brian€™s other children (Brian and Danielle) a single penny. €œWhen my dad died I got stuck with Melanie. Pretty soon we were left with nothing because the money went right up her nose. We had lost everything by the time I was 11,€ says Brittany. €œWe were wearing hand-me-down clothes and living with two addicts. Half the time we didn't have food, or the electric was shut off because Melanie hadn't paid the bills. My Aunt Linda (Pillman€™s sister) always came to the rescue, paying the bills and bringing us food, even though she couldn't afford it herself. If it wasn't for her, I don't know what we would have done.€ €œI left home the minute I turned 18 and lived on my own, which I could afford to do because I was still in high school, so I got a cheque until I graduated. Once that money ran out I was bouncing around living with different family members, while Brian was with a friend in an apartment. Then six years ago Linda moved states from Ohio to Kentucky and bought a house so that Brian and I could live together as a family and have a place we could call home.€ Brittany believes things might have been very different for her and Brian had Linda not been there to help. €œLinda is our angel,€ Brittany smiles, €œI thank God every day for her loving and selfless soul. To Brian and I she was like the mother we never had. She was always there for us no matter what. Without her we would have been lost.€ The cost of taking in Brian€™s children has not been easy for Linda, who has put herself in a financial hole taking care of her brother€™s children without any assistance. €œI hate to see Linda struggling financially because of us kids. It breaks my heart. Brian and I have paid to put ourselves through school, I am studying criminal justice and he is working in the field of computer science. We hope our education will lead to a good career so we can make something of our lives and pay our aunt back for everything. Unfortunately, we are both in thousands of dollars of debt each from school loans.€ €œMelanie has taken so much from us. Anything that has my father€™s name on she benefits from. She took everything of my father€™s. Brian and I have never seen a penny. She hasn't done a damn thing for us but use up my dad€™s money on drugs. She still gets a cheque every three months to fund her addiction while Brian and I are trying to make ends meet.€ One of the saddest aspects of the Pillman family tale when told by others was how Brian€™s widow Melanie was left alone as a single-mother with five children and another on the way, but Brittany reveals that version of events does not tell the full story. €œIt was actually four kids that Melanie had to look after, not five. My dad had another daughter, Danielle, with a different woman. He left five kids behind with one on the way, but Melanie didn't raise Danielle, she lived with her mother. Her mom wouldn't allow her to come around because of Melanie. The only way we were able to have a relationship with Danielle was because Linda would get us together on weekends.€ Brittany also claims that despite how well Melanie played the role of broken-hearted widow on WWF television, things were very different when the cameras were not rolling. €œMelanie and my dad were in the process of getting a divorce when he died. It wasn€™t final so, of course, it was a pity party for her. She was already pregnant with another guy€™s baby when dad died, and she married him less than a year later. She won€™t admit that though. She swears my little sister is my dad€™s, but she isn't.€
Brittany believes the royalties her father€™s name still generates should rightfully come to her and her family rather than Melanie. €œShe gets a royalty cheque every three months, but anytime I asked her about it she would say, €˜There€™s not enough there to help you out.€™ I have tried to reason with her. I have given her so many chances to do the right thing and pay back my aunt for all she has done for us, but she won€™t change. I€™ve washed my hands of her.€ A few years ago Brittany tried to get in touch with WWE, but she had frustratingly little success. €œNobody from WWE has ever contacted me and I haven€™t been able to get in touch with anyone. I€™m not really sure how to. I€™ve tried looking into it but my step-mom always seems to get her way. It seems like they only care about the wife, but that€™s not right. They should care about the children.€ Brittany reveals she has struggled to cope with her family€™s tragedies (her mother Rochelle killed herself a few years before Brian passed away) and that growing up in such a toxic environment took its toll. €œI took things hard. I have been suffering with depression and anxiety since I was 15-years-old due to all the trauma I took on,€ she admits. €œI am much better now. I found the Lord and it changed my life completely. Through Him I was able to take my depression, my pain, and my hurting and turn it into a story that can hopefully change lives one day. In a way I am thankful for my struggle because it has made me the person I am today. It€™s been a tough road for Brian and I, but I hope my dad is up there smiling, proud of us for coming through it.€ Brittany says that only in recent years has she been able move past the tragedy and start learning more about her famous dad. €œI don't really have any memories of my father and I have so many unanswered questions,€ she says, €œNow that I am getting older I€™m very curious about a lot of things. I would love to be able to talk to some of his friends from wrestling. I am sure they have so many stories about my dad that I would love to hear.€ By making this story public it is Brittany€™s hope that somebody will be able to help her get in touch with the right people at WWE who might be able to help get her father€™s royalties redirected to her, her siblings, and Linda. She also hopes that Pillman€™s close friends will make themselves available for her to get in touch and talk about her father. If you have any information that you feel can help Brittany with regards to WWE, if you knew Brian well, or can do anything else at all to help, please contact James Dixon at: jamesdixonwriter@gmail.com