WWE Fan Finds Vince McMahon's Jacket, Reveals How Jacked He Really Is
One of Vince McMahon's possessions is found in the wild as Reddit user grabs his suit jacket...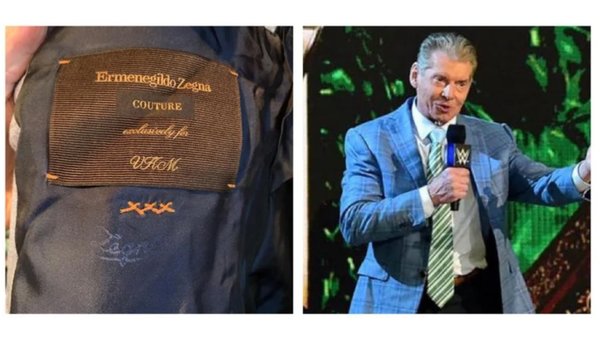 A Reddit user has found one of WWE Chairman and CEO Vince McMahon's suit jackets and posted pictures of themselves wearing it to the internet.
u/Xx_Spruce_MoosexX posted the image above to the platform late last night, along with the following:-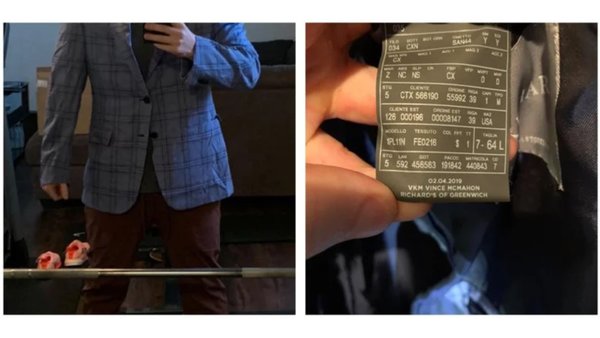 The internal "VKM" stitching identifies it as the former property of Vincent K. McMahon, and the WWE chief is clearly wearing the same jacket as the Reddit poster in the top right image. Additionally, the label in the bottom right shows that the garment was produced for Vince on 4 February 2019 at luxury apparel retailer Richards of Greenwich.
Our poster is clearly wearing Vince's jacket in the bottom left there.
Later in the thread, u/Xx_Spruce_MoosexX reveals that they found the jacket in a thrift store and picked it up for $45. At 5'11" and 185lbs, the jacket makes them "look like a child." McMahon, for the record, is around 6'2" and 240lbs. He's a bulky, bulky man, even at 75 years old.
The poster added that the jacket's chest is particularly "massive" and the shoulders are "very padded," joking that they'd have to eat a lot of Wheaties to fill it out.
So how did one of Vince McMahon's jackets end up in a Floridian thrift store? Who knows, but a garment that probably originally went for thousands of dollars was last bought for $45.
Create Content and Get Paid
---