WWE Fans Want AJ Lee For Evolution
Former Divas champ dominates poll.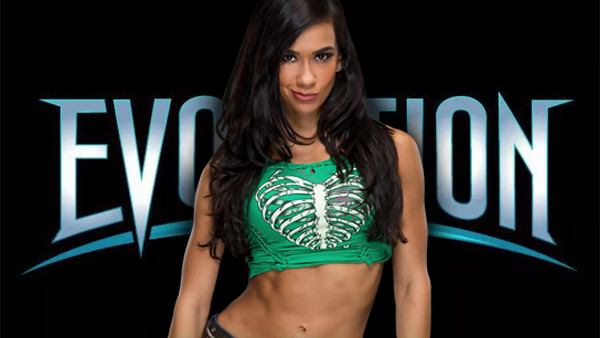 WWE.com ran a poll over the weekend asking members of their, ahem, 'Universe', which female star from the past they'd most like to see turn up at the upcoming women-exclusive pay-per-view Evolution. Of the 12 options given, former Divas champ AJ Lee was the overwhelming pick, garnering a mammoth 67% of the vote. Her closest rivals were Stacy Keibler and Beth Phoenix, each intriguing just 5% of respondents.
AJ Lee's name in the survey comes as a bit of a surprise. Though there was no specific animosity between Lee and WWE at the time of her departure, the company quickly moved to obliterate her record Divas championship reign from the books, which many presumed to be an act of spite aimed at husband CM Punk (whose acrimonious departure everyone and their dog knows about). Lee announced her retirement from the ring just over a year after Punk's bitter walk-out, citing cervical spine damage as one of her reasons for quitting.
As much as WWE likes to spin Stephanie McMahon as the architect of the 'women's revolution', it was arguably AJ Lee who was the catalyst for the division's reboot. Back in February 2015, Lee very publicly challenged McMahon on Twitter about the promotion's treatment of female performers, noting her boss' insincerity in praising Patricia Arquette's advocacy of women's rights. One could argue no-one is more deserving of a place on Evolution, though this episode of Steph humbling has rather conveniently been airbrushed from history. Funny, that.
The full results of the poll are as follows:
AJ Lee 67%
Stacy Keibler 5%
Beth Phoenix 5%
Kelly Kelly 4%
Michelle McCool 4%
Torrie Wilson 3%
Alundra Blayze 2%
Molly Holly 2%
Layla 2%
Eve Torres 2%
Summer Rae 2%
Jacqueline 1%
Phoenix, placing third, confirmed yesterday that she would be at the show. Don't hold your breath for AJ, however.
Create Content and Get Paid
---