WWE Fastlane 2016: 10 Live Observations
They say Cleveland rocks, but does it truly?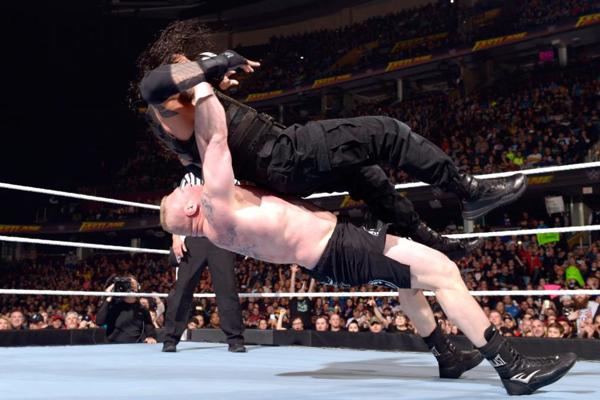 The beauty of attending a WWE PPV live is to see things you wouldn't see while watching the show on TV. You see everything the camera doesn't show you and everything those commercial breaks hide. You'll be able to hear chants and reactions that viewers back at home simply can't hear. Held at Quicken Loans Arena in Cleveland, Ohio, Fastlane may have been looked at by some fans as a mediocre stepping stone toward WrestleMania, but regardless it had a decent card and delivered some good bouts. With Fastlane come and gone, here are some live observations from the event that fans back at home watching on the WWE Network may not have been able to hear or see.
10. A Decent Amount Of Empty Seats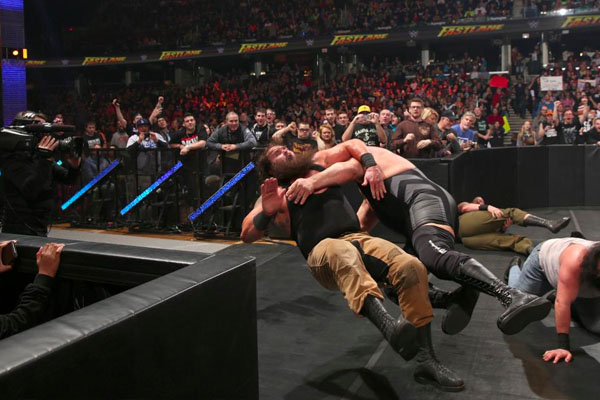 It's a weird thing to attend a WWE PPV among a sea of empty seats. Attendance wise, the go home PPV before WrestleMania seemed as though it was just another episode of Monday Night Raw or house show. Not even the special draws of Brock Lesnar, Chris Jericho, and Edge & Christian (all of whom are only around so often) along with AJ Styles' first singles match on PPV were able to sell out the arena. While the reasoning behind the non-packed crowd is undoubtedly the routine nature of the pre-show booking, it's still a surprising thing to see as PPV events don't come around to Cleveland all that often. This isn't to say that there wasn't a lot of fans in attendance however, as over 14,000 fans were in attendance. but that does leave around 3,000 seats available and that's not a small number. The empty seats were so sporadic it didn't actually look as if there was many empty seats, but the numerous full rows in the upper bowl of the Quicken Loans Arena told another tale.