WWE Fastlane 2019: 8 Things We Learned
Shane McMahon will kick your dad's ass...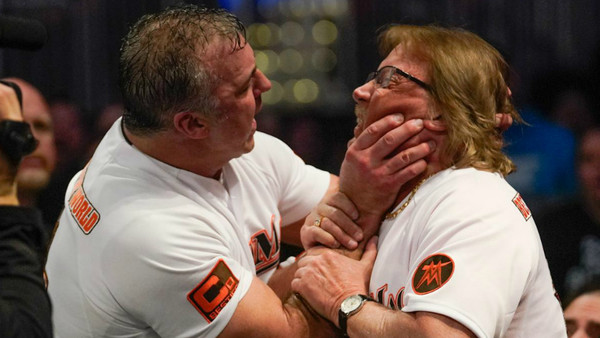 WWE creative can finally breathe a sigh of relief.
Just as they did last year once Fastlane was over with and the 'Road To WrestleMania' 34 cleared up, the writers can rejoice that their path to 'Mania 35 is crystal. Sunday's pay-per-view cemented another match for the April supercard and firmed up the chances of several others happening too.
It was a solid show, one that had a handful of good-to-great matches (both SmackDown and Raw Tag bouts were excellent, the four-way US Title match kept fans guessing, the WWE Title match eventually got going and the main event was an all-action whirlwind) and some nice storytelling. To that point, fans finally have their wish when it comes to Becky Lynch.
So, what does Fastlane mean for TV going forward before WWE get to WrestleMania, and what does it mean for New Jersey itself? A lot of things, actually, and all of them are detailed here. With every answer though, there's a question that still needs answered.
Here's everything we learned from the final big speed bump before MetLife Stadium...