WWE Fine Referee For Botched WrestleMania 35 Finish
Vince McMahon wasn't happy with the WrestleMania 35 ending.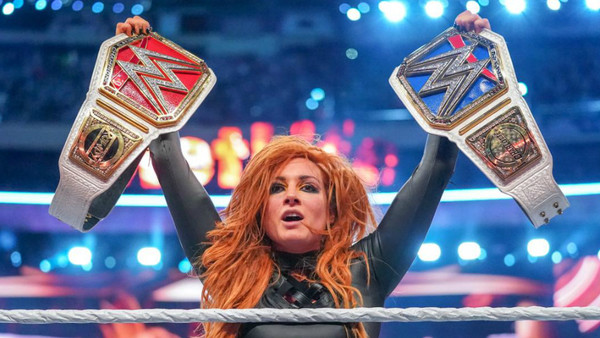 Fightful reports that WWE referee Rod Zapata was fined for his role in the botched finish during WrestleMania 35's main event on Sunday night.
Zapata was personally summoned by an irate Vince McMahon and financially punished for counting to three even though one of Ronda Rousey's shoulders was clearly off the mat. The ref's argument was that Ronda wouldn't have been able to finish the match as planned because of a broken hand.
The heat on Zapata stems from WWE's directive that officials call matches as though they're shoot fights. That means Rod shouldn't have called an audible out of sympathy, especially in the last match on the biggest show of the year; although the ref is only guilty of showing humanity towards Rousey, his boss wasn't thrilled with his decision.
Fans online weren't happy with the ending to such a hyped match either, and Ronda herself looked furious with the referee as Becky Lynch celebrated her win.
This is the second time in a week WWE has fined an official. Ref Dan Engler was also punished for a mistake during Raw's tag match pitting Aleister Black and Ricochet vs. Bobby Roode and Chad Gable.
Create Content and Get Paid
---