WWE Fires John Laurinaitis
Former WWE Head of Talent Relations John Laurinaitis has been fired.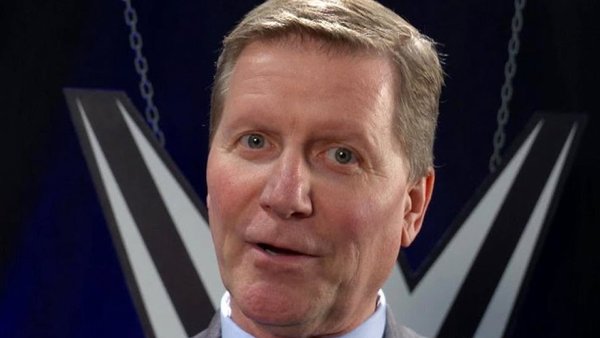 John Laurinaitis was fired by WWE at some stage over the past week, reports PWInsider's Mike Johnson.
The story describes the situation as a "quiet" dismissal. For "obvious reasons," details on Laurinaitis' termination have largely been kept to a small group of people.
Described by an inevitability by several outlets over the past few weeks, anybody following WWE's current backstage upheaval would have seen Laurinaitis' departure coming. The former 'Johnny Ace' was implicated in the Vince McMahon "hush money" scandal in June, with the Wall Street Journal's first report stating, explicitly, that the former WWE employee McMahon is alleged to have paid off to silence allegations of sexual misconduct was passed to Laurinaitis "like a toy" once her relationship with Vince finished.
WWE announced that Laurinaitis had been placed on leave following this. A few weeks later, Paul 'Triple H' Levesque effectively took the 60-year-old's job, when it was confirmed Levesque had been appointed Executive Vice President, Talent Relations.
Laurinaitis had served as WWE's Head of Talent Relations since his re-appointment in March 2021. He had been with the company since March 2001, serving in a variety of roles, including his promotion to Director of Talent Relations in June 2001. In 2012, the Wall Street Journal reported that Laurinaitis' demotion from that role to a Head Producer's position lined up with an alleged $1.5 million non-disclosure agreement he had signed to suppress allegations of misconduct made by a WWE employee.
Create Content and Get Paid
---