WWE Had A "Different Plan" For This Current AEW Star
Vince McMahon planned to do things his way when this AEW star visited WWE HQ.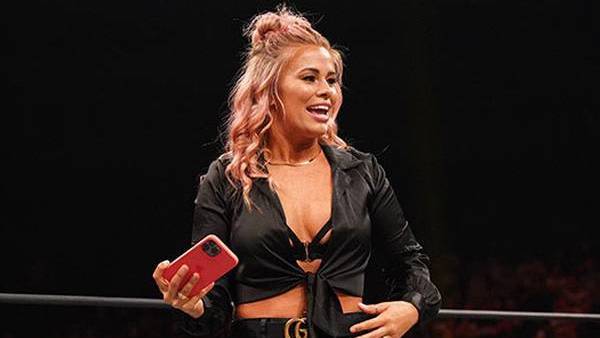 AEW star Paige VanZant claims WWE had a very "different plan" for her pro wrestling career.
VanZant told Renee Paquette and Miesha Tate on the pair's 'Throwing Down' podcast that she visited WWE headquarters "about a year ago". The future All Elite worker was there to discuss inking a deal with the company and beginning her journey from MMA to wrestling.
It didn't work out.
Paige hinted that WWE weren't as on board with the idea of her continuing to fight during her training - Tony Khan is letting VanZant "fight MMA and do bare knuckle boxing" as she preps for a run on Dynamite, Rampage and AEW pay-per-view. That freedom was a huge thing for her.
Presumably, WWE weren't so keen on the thought of VanZant fighting when she was under contract. That was something Dan Lambert's current on-screen client didn't have a clue about until hitting WWE HQ for a chat with top brass.
Paige has yet to work her first match for AEW, but it's surely imminent. She did seem destined for a feud vs. Brandi Rhodes before Brandi and Cody left the promotion.