WWE Hall Of Fame 2016 Inductees Exclusive: More Names Revealed
WhatCulture.com has the exclusive on who joins Sting this year.
https://www.youtube.com/watch?v=TkbznhReHVI WhatCulture.com has learned that a source high-up inside WWE recently let slip the names of five candidates who have been discussed for this year€™s Hall of Fame. While these can only be treated as rumour until confirmed by WWE - and with anything in wrestling able to change at any time - our understanding is that all of the names below are virtually a lock for a spot to join the already announced Sting in this year's class. A couple are a surprise, while others were expected and long overdue. Some are relevant to the state of Texas €" the host state of WrestleMania - be it for their history competing in the area or having been raised there. But it is our understanding the following names will be inducted this year...
The Fabulous Freebirds
are considered one of the most important tag teams of their generation for good reason, with programs in the Dallas territory opposite the Von Erichs still talked about in glowing terms to this day. Every year when fans debate names missing from the Hall of Fame, the Freebirds inevitably come into the discussion. That Michael Hayes €" a high ranking backstage official for over two decades €" is not already in is largely an ongoing rib on him, but with WrestleMania coming from Texas the feeling is that this is the year to finally give him the spot. How many of the other Freebirds will go in with him is not yet known. Terry Gordy and Buddy Roberts both died young and WWE is squeamish about inducting too many deceased wrestlers at a time for fear of shining the spotlight on that shockingly high death toll statistic shrouding the business. If they go in then Jimmy Garvin will likely go in too in order to balance out the alive-to-dead ratio. He is a worthy candidate for his own body of work in Texas and in the territory days prior, though he didn't become a Freebird until the act had began to wear a little thin in WCW. But the fact is that WWE rewrites its own history at will, so inducting Garvin as part of the Freebirds and claiming him as part of their Texas success is not out of the question. One of the more surprising names on the list is television host
Regis Philbin
, who is set to be inducted into the oft-mocked celebrity wing. Philbin has granted WWE performers airtime on numerous occasions over the years with in-character interviews on his TV shows designed to promote upcoming pay-per-view events. A long-time fan and friend of the company for decades, Philbin was also in attendance at WrestleMania VII where he provided guest commentary for the Hulk Hogan vs. Sgt. Slaughter main event. For the celebrity wing, that is enough to warrant a spot.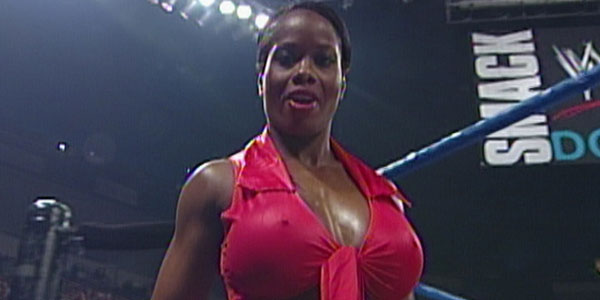 In recent years WWE has attempted to put a female wrestler into the Hall of Fame to keep a variety and balance to the show, and this year will be no different with the induction of Dallas-born
Jacqueline Moore
. While not a great worker or a particularly influential one, the well is running dry for potential candidates and Jacqueline€™s hometown clinches her the spot.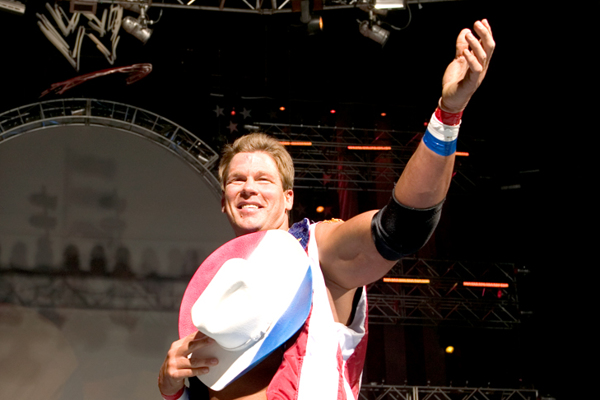 John Bradshaw Layfield
, another Texan, rounds out the quota of home state inductions. A former World Champion who still works for the company as a colour commentator, Bradshaw is well-liked and respected by Vince McMahon and was a lock to go in eventually. The other announcers on Raw already refer to him as legendary, but post-WrestleMania he is set to be rebranded as a Hall of Famer.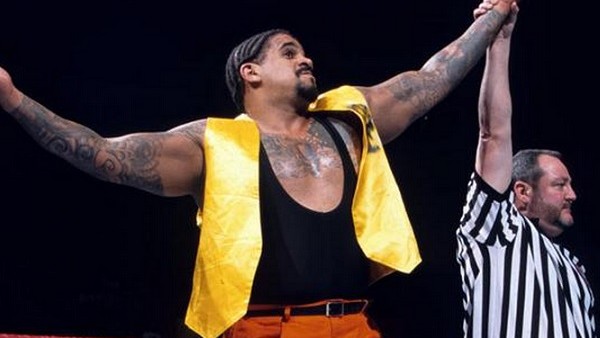 The final name on the list is
Charles Wright
, who performed as Papa Shango, Kama, and The Godfather. It is the latter gimmick he will be inducted under if WWE go with a character rather than the man playing the role, which is likely the case following Scott Hall€™s induction as Razor Ramon and Debra Miceli€™s going in as Alundra Blayze. Wright has remained on good terms with the company since leaving in 2002, making occasional cameos appearances here and there and speaking only in positive terms about them in interviews. He was a horrible worker, but being one of Undertaker€™s best friends meant his political status helped him retain a job when gimmick after gimmick failed. He finally found success as the Godfather in the Attitude Era, where his easily-repeatable catchphrases and the harem of women he brought to the ring made him a very popular midcard act. How WWE will explain the success of the character in a PG Era should be interesting to watch.
Create Content and Get Paid
---