WWE Hall Of Fame 2020 To Take Place During SummerSlam Weekend?
The daughter of the British Bulldog says the HoF has been pushed back to August.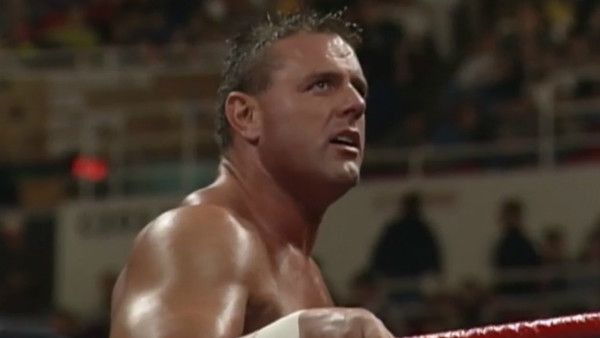 With the recent news that WWE is no longer running WrestleMania 36 at Tampa's Raymond James Stadium on April 5, that was accompanied by the confirmation that NXT TakeOver: Tampa and the WWE Hall of Fame likewise would not be taking place in Tampa that weekend.
Many have presumed that WWE will find alternative ways to do TakeOver and the Hall of Fame, possibly even as part of their weekly TV product. While that could still feasibly be the case for the NXT special, it appears that the Hall of Fame is being pushed back until later in the year.
The source of this story is Georgia Smith, the daughter of the late, great British Bulldog.
According to Georgia, the current plan is for the Hall of Fame to be delayed until August to coincide with WWE's SummerSlam weekend.
As Georgia alluded to, it would only be fitting for Davey Boy's Hall of Fame induction to be tied to SummerSlam, for his finest hour came at Wembley Stadium's SummerSlam '92 as he toppled brother-in-law Bret 'Hitman' Hart to become the Intercontinental Champion.
That wasn't the Bulldog's only SummerSlam appearance, mind, for he and Dynamite Kid wrestled The Fabulous Rougeaus to a time limit draw at the first ever SummerSlam in 1988; 1991 saw Davey teaming with Ricky Steamboat and Kerry Von Erich to beat Power and Glory and The Warlord; he would return to the then-WWF at SummerSlam '94 to help Bret fend off Owen Hart and Jim Neidhart; a loss to Sycho Sid came in '96; and a DQ win saw Bulldog retain his European Championship against Ken Shamrock in '97.
The current plan is for this year's SummerSlam to take place on August 23 from Boston's TD Garden.
At this time, Davey Boy Smith will be inducted alongside Batista, Jushin 'Thunder' Liger, JBL, The Bella Twins, and second inductions for the nWo foursome of Hulk Hogan, Kevin Nash, Scott Hall, and Sean Waltman.
Create Content and Get Paid
---