WWE Hall Of Famer Confirms Active Wrestling Return
This former WWE star is waiting for something specific to happen before wrestling again.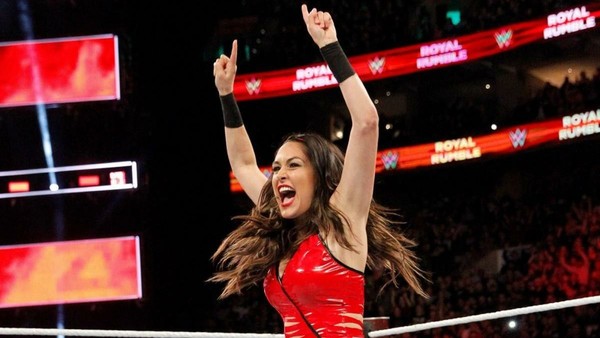 EX-WWE star Brie Bella (who now goes by Brie Garcia) told fans via Instagram Stories that she "will" wrestle again when her son Buddy "grows [up] a little more".
Brie and sister Nikki left WWE in March 2023, but the former doesn't want her pro wrestling career to wrap up just because of that. Sporadic appearances had become a general rule for Brie in latter years; now, she's very much looking forwards, and told people she's excited about "so many companies with great opponents".
Bella specifically name checked Trinity in IMPACT as one possible rival, and said she'd also love to work with The IIconics in Australia if that was ever possible. Of course, to do that, Brie would need Nikki to step up for some twin magic again.
Then, there are women on the AEW side. Bella talked about wrestling vs. both Saraya and Britt Baker at some stage. That'll tease those who'd like to see Brie work for All Elite - her husband, Bryan Danielson, is a key figure both in front of cameras and behind the scenes in Tony Khan's group these days.
Could "Brie Mode" be heading to AEW then? It's hardly inconceivable.