WWE Hall Of Famer Howard Finkel Suffers Reported Stroke
'The Fink' is apparently in "really, really bad health."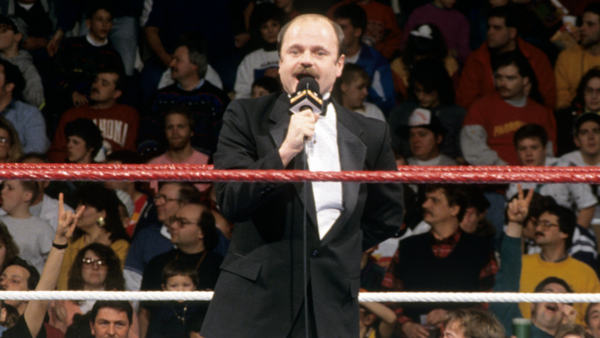 Legendary WWE ring announcer Howard Finkel is struggling with major health issues, according to Jerry Lawler on this week's Dinner With The King podcast.
Though Lawler concedes that he doesn't know what the exact problem is, he claimed to have "heard not long ago that Howard is in really, really bad health. Not good at all."
'King' speculated that "he may have had a stroke," adding that he "isn't sure, but I just know that he isn't doing well."
Finkel was last seen introducing The Undertaker on Raw's 25th anniversary special in January. He began working for Vince McMahon Sr. back in 1975, and moved to ring announcing duties the following year, eventually becoming the benchmark against which all others would be judged, with his deep, booming delivery tailor-made for the role.
He fell out of regularly WWE rotation in the early-2000s, but Finkel's unbroken 43-year tenure makes him the company's longest-serving employee. Up until last year, he remained a regular WrestleMania fixture, conducting WWE's Hall Of Fame announcements, but this job has since been passed on to other announcers.
We wish the legendary 'Fink' and his family all the best for a speedy recovery.
Create Content and Get Paid
---