WWE Hall-Of-Famer Laid Out With Conchairto At Extreme Rules 2022
However, it's not the one you're likely thinking of.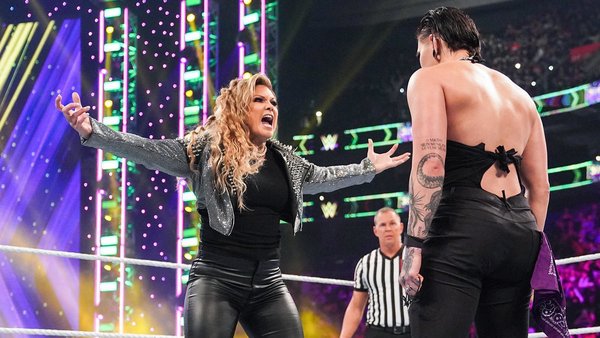 Judgment Day solidified their standing as uber-heels during WWE Extreme Rules when they delivered a conchairto on a Hall-of-Famer.
Though the heinous act came after the I Quit match between Finn Balor and Edge, it wasn't the Rated-R Superstar whose head was smashed between two chairs. Rather, it was his wife, Beth Phoenix, who was on the receiving end of a Rhea Ripley swing.
Phoenix came to her husband's aide during the I Quit match when Edge was handcuffed to the ropes. She managed to retrieve the key from Ripley and freed Edge, allowing him to battle back against Judgment Day. However, the numbered proved to be too much, and with Beth knocked out via brass knuckles, Edge was incapacitated and forced to watch Rhea threaten to smash his wife's head.
Edge, who refused to quit due to any physical attacks, gave in to the threat and quit, only for Ripley to follow through anyway. Judgment Day left the ring to thunderous boos, so you'd have to chalk that up as mission accomplished for the group.
WWE had not provided an update on Phoenix's condition as of early Sunday morning.