WWE Hall Of Famer The Iron Sheik Passes Away At Age 81
The legendary Iron Sheik has tragically passed away.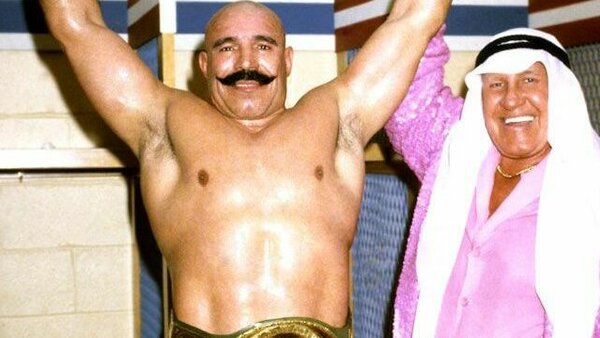 In some tragic news, the legendary Iron Sheik has today passed away. He was 81 years of age.
This unfortunate news was announced across various social media platforms via a statement from the Iron Sheik's family.
RESPECT THE LEGEND FOREVER 😢 pic.twitter.com/Cr6CC9pXSO

— The Iron Sheik (@the_ironsheik) June 7, 2023
The Iron Sheik - real name Hossein Khosrow Ali Vaziri - is viewed as one of the greatest villains in the history of professional wrestling. In a career which spanned five decades, the larger-than-life Shiek terrorised countless territories, including the then-WWF, the AWA, Jim Crockett Promotions, Championship Wrestling from Florida, Mid-South, Georgia Championship Wrestling, World Class, World Wrestling Council, and Ted Turner's WCW.
Across his legendary career, the Iron Sheik is best remembered for his stints with WWE, including defeating Bob Backlund to win the company's World Championship in December 1983; a title reign which would soon be brought to an end by a rising Hulk Hogan, as Hogan was launched as the new poster boy of the World Wrestling Federation.
In addition to winning the promotion's top title, the Iron Sheik's tenures with WWE also saw him win the Tag Team Championships with Nikolai Volkoff, rebrand himself as Colonel Mustafa as part of Sgt. Slaughter's Gulf War-driven heel turn of 1990, famously emerge victorious in WrestleMania X-Seven's Gimmick Battle Royal, and cement himself in the WWE Hall of Fame in 2005.
The Iron Sheik won a slew of titles in various other promotions, and prior to his pro wrestling career Hossein Khosrow Ali Vaziri served in the Iranian Army and challenged for a spot on Iran's Greco-Roman wrestling team at the 1968 Olympic Games.
Hossein Khosrow Ali Vaziri leaves behind Cheryl, his wife of 47 years, their three children, and five grandchildren. From all of us here at WhatCulture Wrestling, best wishes to Khosrow's family, friends, and fans.
RESPECT THE LEGEND, indeed. May he rest in peace.