WWE Has MAJOR Problem, AEW Beats Raw Ratings Again! (VIDEO)
Andy H. Murray & Adam Wilbourn on AEW Dynamite beating WWE Raw, Andrew Yang, and more!
Join WhatCulture's Andy H. Murray and Adam Wilbourn as they bring you Friday's rundown of all the latest wrestling news.
Today's video begins with Andrew Yang, who was part of wrestling's unionisation/classification conversation last year, promising to address these issues if Joe Biden was elected US President. Yang has now re-emerged (00:23), urging current and former WWE wrestlers who feel they've been misclassified to get in contact.
We talk the latest ratings news after that, as AEW Dynamite outdoes Raw in the key 18-49 demographic for the second consecutive week (04:28).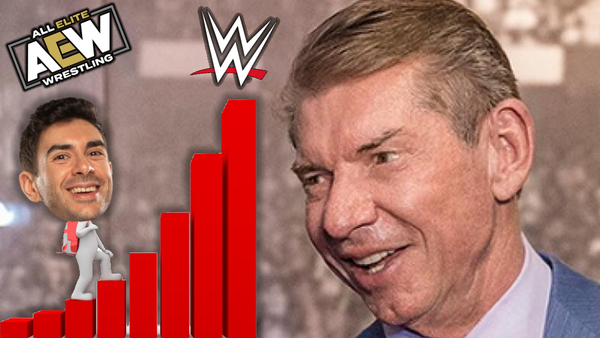 From there, we cover a new report n AEW's backstage morale ahead of the big Arthur Ashe Stadium show (07:04), which will be the biggest in company history, attendance-wise.
Finally, we go over the latest story on Triple H (09:14), who is currently recovering after undergoing a medical procedure following what was described as a "cardiac event" a couple of weeks ago.
As always, today's news video closes with your Twitter questions.
Don't forget to subscribe to WhatCulture Wrestling on YouTube for daily videos. You can also send your Twitter questions to @WhatCultureWWE for your chance to be featured!
Create Content and Get Paid
---