WWE Hell In A Cell 2018: 10 Shocking Things That Could Happen
Ladies and gentleman...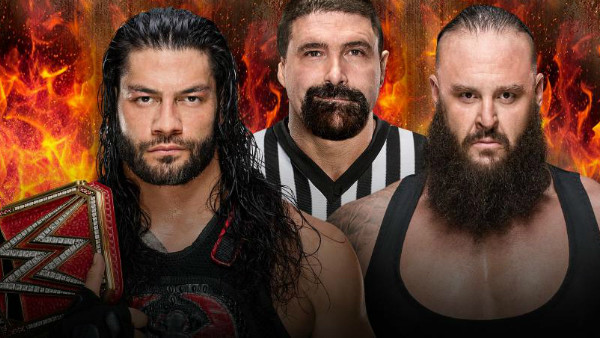 Riddle me this: what has devilishly handsome good looks, an unstoppable push and almost superhuman strength, but hobbles, sports a horrific-looking gnarled ear and is locked inside a cage?
This Sunday's Hell in a Cell main event contingent, that's what.
WWE have already sprung a little pre-show shock by announcing that the legendary Mick Foley will join Braun Strowman and Roman Reigns inside the titular Cell this weekend. That's a neat touch, one that elevates the Universal Title match above mediocrity and should get the juices flowing in keen-minded conspiracy theorists everywhere.
Maybe, just maybe this is WWE's way of setting the scene for an extreme swerve that'll rock the foundations of Raw through until WrestleMania 35 season and give Reigns a band of new opponents to work with until the end of the year. What's more, it might not be the only stunning shockwave WWE trigger on the show.
Other feuds (on both brands) are rife with the potential for bombshells, including unlikely clean finishes, huge returns and daredevil bumps. Some might not even make it onto the card at all...