WWE Hell In A Cell 2018: Star Ratings For All 8 Matches
The best WWE pay-per-view of 2018.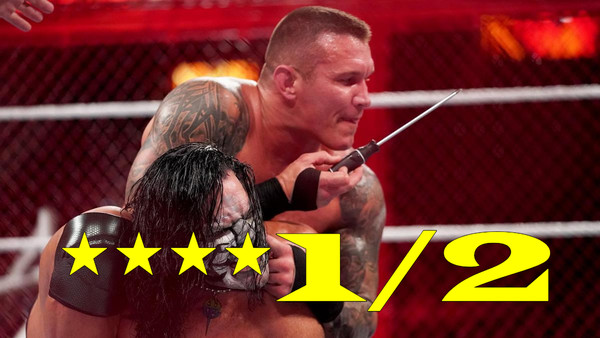 Hell In A Cell '18 was very good for everything it wasn't, as much as for what it was.
Gone was the TV-level filler that has mired WWE pay-per-views in this ironically-labelled 'Best of Both Worlds' dual-brand era. We weren't subjected to any pointless and confusing Elias segments, nor inferior rematches to stellar but ultimately meaningless TV matches, nor a slew of Kickoff matches that cooled the crowd before the hot opener - nor was that hot opener a rubbish Tag Team Title match pitting the feckless against the irrelevant. Leaner than Backlash, SummerSlam and Extreme Rules, Hell in a Cell '18 was as close to an old-fashioned card as we're likely to see from WWE in the Network era, even if relative good pacing is still relative. The San Antonio crowd faded by the time the WWE Championship was defended. We're still going backwards - just not at a nausea-inducing speed.
We also spent precious little time in Rest Hold City, thanks in no small part to the absence of Constable Corbin. Instead, on no less than two occasions, we found ourselves in WWE Match Of The Year candidate territory.
The big red controversial cell threatened something hopelessly cartoonish, but, in the opening match at least, the structure delivered us back to the body horror battleground of yore...
8. KICKOFF: The New Day Vs. Rusev Day - SmackDown Tag Team Title Match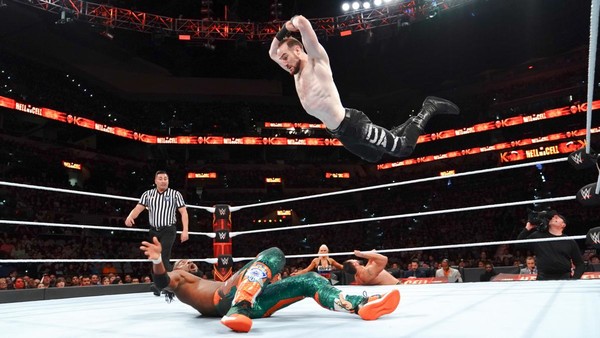 Aiden English's work was pointedly good in this match.
He performed in the storyline and in reality as if on a mission to impress. The idea, executed marvellously, was to inject the inevitable Rusev Day split with the maximum pathos. By almost winning the SmackDown Tag Team Titles for his team, but losing as a result of over-enthusiasm his partner will interpret as arrogance, WWE on the best Kickoff offering of the year successfully built their singles match.
The New Day performed with customary aplomb in the background - Big E's suplex game always looks stellar, as does everything Kofi Kingston does - in a match that added genuine depth and emotion in a slot it was too good for.
The heated, powerful exchanges between Rusev and Big E brought into focus how much both men have progressed since their lacklustre 2014 programme; Kofi Kingston is still fresh after decade in the big time; Aiden English can flat-out go: this was legit worthwhile, and worth a watch for those unable to confront the miserable spectre that was Jonathan Coachman on the Kickoff panel.
Star Rating: ***1/4