WWE In Contract Tampering Scandal?
New allegations suggest foul play in WWE's ongoing signing blitz.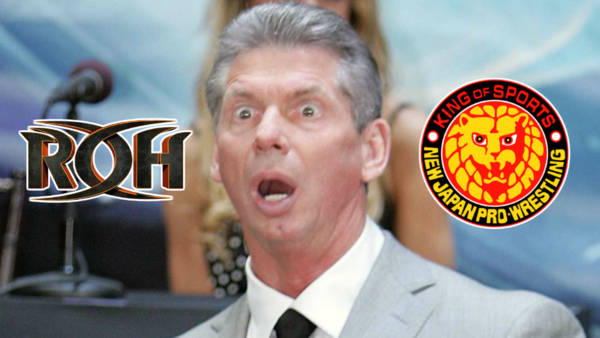 With WALTER's signing and the impending January arrivals of ACH, Australian star Jonah Rock, and countless others reportedly on the cards, WWE's aggressive signing policy looks set to get into crazier as we head into 2019.
Now, it has been alleged that the promotion are actively tampering with wrestlers contracted to other companies in a bid to step up their dominance of pro-wrestling's labour market.
Per Dave Meltzer on Wrestling Observer Radio:-
"WWE is signing people left and right. I've heard that they've come heavily after guys from — I know promoters and people like that who are like, 'They are flagrantly tampering with everybody's guys.' I don't know but that's what people are telling me. But they're trying to sign everyone because they don't want this door to open. The last thing they want is competition."
These are potentially scandalous allegations. Interfering with contracted wrestlers is illegal, and there's no way WWE are ignorant to this. That being said, their market share is as indomitable as their financial clout, so if this story is true, they'll be confident in their ability to withstand any legal issues.
Similar tampering allegations held-up Adam Cole and Kyle O'Reilly's signings in 2017. Both joined WWE in the end, but were made to wait for several months when it was purported that the company had approached them while still bound to their expiring Ring Of Honor deals.
Whether this has any ramifications on WWE's ongoing signing blitz remains to be seen, but with ROH recently signing PCO and Brody King and All Elite Wrestling a possibility, expect chaos in 2019.
Create Content and Get Paid
---