What WWE Investors Want To Learn At Thursday's Q1 Update

On Thursday, WWE will release their first quarter of 2014 results and hold a conference call discussing their current business and their future plans. It€™s been a crazy month for the company stock as the share price has slid from nearly $30 to less than $20. WWE spent months building up expectations of tremendous WWE Network profitability and sky-high domestic TV Rights negotiations. Wall Street bought in to the narrative and sent the stock soaring to all-time highs. After an extremely successful Wrestlemania XXX event, the following day (April 7) WWE announced that after slightly more than a month,
they€™d achieved 667,287 subscriptions
for their domestic WWE Network service. And the stock fell. It seems that investors had believed WWE€™s market research that promised a significant percentage of the alleged tens of millions of WWE fans were just waiting; ready to scoop up the revolutionary over-the-top service.
Many believed
(including some internally at the company) that WWE was going to announce well over a million current subscribers, thus eclipsing the vaunted €œbreak-even€ point from the WWE Network launch financials. Instead, it was right about where analysts such as myself predicted. A week later (April 15) WWE surprised investors, analysts and technology critics with an announcement of €œ
nearly 400,000 domestic pay-per-view buying homes for Wrestlemania 30€.
This was a much stronger than expected PPV number represented a larger-than-expected base of customers still buying the Wrestlemania event through traditional pay-per-view means (at full PPV price). It created a curious disconnect €" why did so many fans choose obtain the PPV through a more expensive (on a monthly basis) means? Was it concern over the stream crashing? Was it a demographic that hadn€™t embraced streaming technology? Was it last-minute confusion in the marketplace that the WWE Network wasn€™t available via cable or satellite providers? The answer isn€™t clear yet. The stock seems to start rebounding. However, these gains were quite short-lived. Following the annual shareholder meeting in Stamford, CT on April 25, the stock went down once again.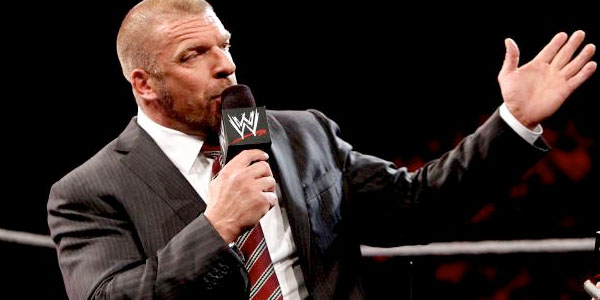 What did WWE tell shareholders in that Hilton Hotel on April 25 that left investors pessimistic? As far as I have learned, the major talking points were mostly what were expected: Achieving PPV purchases of nearly 400,000 U.S. Homes was a positive surprise to WWE. The company remains committed and optimistic about the future of the WWE Network both in the short term and the long term. WWE has a huge opportunity to vastly increase their domestic TV rights in the current negotiations for the Raw and Smackdown contracts which will expire in the fourth quarter of 2014. There€™s three important caveats to these bullet points: 1. WWE was able to convince every major PPV provider (
Dish Network
, Dish TV, inDemand) to carry Wrestlemania 30. However, since then, both Satellite providers (Dish Network, Dish TV) have indicated they aren€™t going to be carrying WWE PPVs for the foreseeable future. According to WWE€™s statements in last month€™s conference call, that would represent nearly 35% of their PPV base that would not be able to order PPVs through traditional means. Whether or not this drives customers towards adopting the WWE Network (for those that have broadband capabilities) remains to be seen.
The future of domestic PPV is a complex thing.
2. We do not have a good accounting of WWE Network costs nor the revenue splits with various companies involved. WWE is certainly splitting revenue with AppleTV, but may also be paying a premium price in their contracts as a result of their rush to launch in the beginning of the year. They also spent a large chunk of change on marketing efforts (not to mention
free weeks
, free months for dissatisfied customers) which haven€™t yet been revealed. Additionally, the slides from the presentation suggest that international WWE Network launches are slated to begin in €œlate 2014€. While this is generally in line with earlier statements, previously a larger €œlate 2014 to early 2015€ window had been mentioned. It would seem that WWE is continuing to press forward with moving on an international WWE Network launch with a modicum of revenue (and large portion of costs) falling into in the 2014 timeframe. 3. The belief coming out of the WWE Shareholder meeting is that WWE will NOT be announcing news about their domestic TV rights negotiations. This is a significant development because once again the marketplace is likely to view this as €œslippage€ in the TV rights negotiations timeline. In reality, it€™s a minor delay (at worst) because they always promised it would be €œlate April-early May€, but it€™s clear that fickle investors are clamoring for any news and delays seem to usually be treated with skepticism. At this point, it€™s abundantly clear that the WWE Network may be able to break-even (at best) in 2014, but it€™s not going to drive enormous EBITDA growth for the time being. The best hope remains in colossal increases in the contracts for domestic Raw and Smackdown TV Rights and until WWE can clearly articulate their progress on this front, investors will remain skittish. On Thursday, WWE will release the Q1 (January to March 2014) results. Wrestlemania occurred in the first week of Q2, so Thursday€™s release will give us an interesting read of business immediately before the biggest show of the year.
Things To Look At
What was the WWE Network subscriber number the week PRIOR to Wrestlemania? How many people signed up in that last week? I would expect them to report the 3/31/14 number as somewhere between 475,000 and 550,000. How much more profitable were
2014€™s Royal Rumble and Elimination Chamber PPVs
versus last year? In 2013, both PPV events included The Rock wrestling CM Punk. This year€™s Royal Rumble did include Brock Lesnar he€™s on a guaranteed deal. It will be interesting to compare the mix of lower buys/lower cost (2014) with higher buys/high cost (2013). In Q1 2014, WWE ran approximately 80 non-NXT events (all were in North America: 78 in the US and 2 in Canada). Q1 2013€™s live event number includes some February house shows held in Turkey and Qatar. These events actually underperformed as compared to 2012€™s Abu-Dhabi tour. However, WWE didn€™t leave North America until Q2 2014 when they embarked in their semi-controversial, but likely lucrative three-day tour of Saudi Arabia. Also, WWE was still running branded house show tours last year. With average annual domestic attendance being about 6,000 per show and international average attendance dropping year-over-year, it will be interesting to see whether or not Q1 live events attendance and revenue appear to be improving year-over-year. While Daniel Bryan is their champion,
John Cena is still the stronger house show draw.
What will WWE say about Satellite providers dropping WWE€™s PPVs for the time being? Will they badmouth Dish TV and Dish Network or will they shrug off the loss? This will give us a clue about whether they€™re negotiating to try and re-establish PPV coverage for major events (like SummerSlam, Royal Rumble and Wrestlemania) or not. They may even need to quantify the loss in the SEC filings which could give an idea of what percentage of domestic PPV revenue they expect to retain through end of 2014. It will also be intriguing to see whether there was a higher-than-expected portion of late €œprior event buys€ for December€™s TLC event with the Cena/Orton title unification. How will WWE address the loss of Perkins Miller? Earlier this week, Perkins jumped ship to join the NFL as their Chief Digital Officer. He had been WWE€™s Executive Vice President of Digital Media and played a crucial role in launching the WWE Network. (You may remember his corny skit at the January press conference alongside DX.) Perkins was expected to lead their efforts in technological innovations (Network, App, Social Media) throughout the year with an emphasis on expanding WWE€™s presence on mobile platforms, especially internationally. Will WWE address their Film division? While ventures such as €œThe Call€ appear to be profitable, WWE only invested a tiny portion of capital in the film. It will be curious whether they believe that they finally have this puzzle-piece figured out (perhaps completing their long-promised review) or will there be another set of angry callers asking why WWE continues to mess around in such a volatile and difficult industry? What€™s going on with the video game revenues? Mick Foley expressed displeasure at the royalty payouts he received for the latest title. Will the financials reveal that WWE is paying talent less or will it just show that the Video Game market has cooled substantially in recent years? What percentage of €œdomestic€ PPV buys comes from Canada? Technically, Canadian customers don€™t have access to the WWE Network. The €œnearly 400,000 homes€ number for Wrestlemania was specifically for the US market. Will WWE provide some insight on exactly what proportion of the €œdomestic€ North American market consists of Canada? How has Home Entertainment revenue held up thus far? There were two areas of major revenue cannibalization expected from the WWE Network launch: PPV and Home Entertainment. Given that the segment has been flagging for several years, are we seeing any additional signs of weakness yet? Will the cessation of Ion Television broadcasting
Main Event
be addressed? This is the third example of C-level WWE programming not being renewed (WWE Superstars on WGN America, Saturday Morning Slam on CW and Main Event on Ion). Does this suggest that the appetite for WWE programming isn€™t quite as large as WWE would have the investment community believe? Is WWE comfortable not being on any form of weekly broadcast television? Will investors press WWE to detail WWE Network expenses and expenses structure? How much of the marketing activity will be co-mingled with Wrestlemania advertising? What€™s the plan for the rest of the year? How does WWE plan on closing the gap to a million subscribers by year end? What is WWE planning in terms of additional content to entice customers to stay subscribed after the initial 6-months? Was sort of analytics and information has WWE been able to learn through analyzing WWE Network viewing behavior? Does WWE have any idea of how many WWE Network subscribers chose to purchase Wrestlemania 30 via traditional PPV means? Does WWE have any idea of how many WWE Network subscribers watched Wrestlemania 30 live? Are there details on the timelines for rollouts for new consoles or devices that the WWE Network will become available on? What percentage of users of the WWE Network are not based in the United States? Has the WWE revised any of their international launch timeline or subscriber expectations based on information learned from the US launch? Is there any efforts to partner with Cable or Satellite television providers to bring a VOD version of WWE Network on their systems in addition to the over-the-top service? How does WWE stream demand compare with peak demand from MLB AM for baseball? How would WWE like to compare their launch with the rollout of UFC€™s Fight Pass service? What€™s going on with the
WWE domestic TV Rights negotiations
? Beyond Raw and Smackdown, what other shows are really being discussed for distribution? Do you expect to Smackdown to move to a live format (with large added costs)? How
many bidders remain interested
? When will you formally announce? Has the winning bidders been informed? Will the new contract only be for TV Rights or will they include any advertising revenue opportunities? How many years do you intend for the new contract €" more than five years?
What is driving the hold-ups and delays
? How has launching the WWE Network affected television negotiations? How has WWE driven halo effect for networks? How will WWE achieve commensurate (CPM) revenue given their large audience but poor advertising rates? There€™s plenty of questions for WWE. Whether they invite anyone on the investors line with the gall to ask them outright is a whole other matter.
We need more writers about WWE Network! Get started below...
Create Content and Get Paid
---
Chris Harrington
I'm a professional wrestling analyst, an improviser and an avid NES gamer. I live in Saint Paul, Minnesota and I'm working on my first book (#wrestlenomics). You can contact me at chris.harrington@gmail.com or on twitter (@mookieghana)
See more from Chris