WWE Just Became A MUCH Better Place To Work (Thanks To You Know Who...)
Objectively good news for everyone currently on WWE's payroll.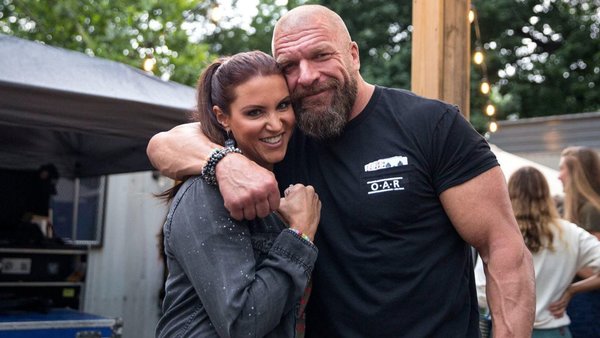 WWE's new regime has this week moved to increase the number of paid holiday dates its employees are entitled to take off, reports Fightful Select.
Co-CEOs Stephanie McMahon and Nick Khan, along with EVP and head of creative Paul 'Triple H' Levesque, led an all-employee meeting to announce the expansion to WWE's holiday schedule. This came on Tuesday, with the new regime adding Veteran's Day, Juneteenth, Thanksgiving eve, and a floating date to its list of paid days off.
All of the following are now included:-
- New Year's Day (1 Jan)
- MLK Day (third Monday of January)
- President's Day (third Monday of February)
- Memorial Day (last Monday of May)
- Juneteenth (19 June)
- Independence Day (3 & 4 July)
- Labor Day (first Monday of September)
- Veteran's Day (11 November)
- Thanksgiving Break (22-24 November)
- Holiday Break (25-29 December)
Fightful notes that the paid holiday expansion has seemingly boosted WWE morale, which is something Khan, McMahon, and Levesque have made a concentrated effort on since ascending to power.
WWE's road schedule has been significantly reduced over the past few years. Where once the promotion was known for its intense, demanding workload, a diminished house show schedule means that beyond television tapings and pay-per-views, events are typically reserved for Saturdays and Sundays now. While still busy, the schedule is a far cry from the days of constant travel to shows five, six, or even seven days a week.