WWE Kept Brock Lesnar Off Raw After Major Incident?
Reports suggest "something happened" last night that WWE officials want to keep quiet.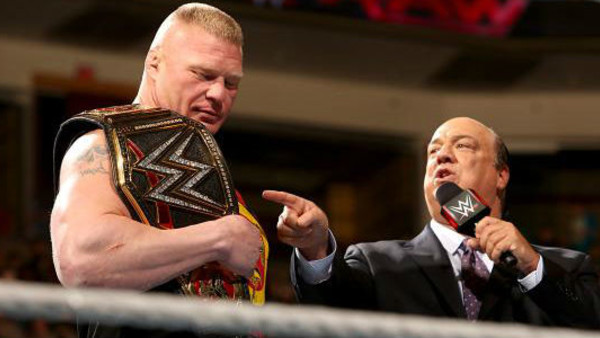 WWE Champion Brock Lesnar went unused at last night's RAW, despite being advertised and present backstage in Nashville. Wrestling Observer Newsletter's Dave Meltzer reports that an incident of sorts occurred regarding Lesnar that WWE officials don't want getting out. Although we have no details as of yet, it is said that "something happened" at RAW which caused Lesnar to be kept off of TV. Paul Heyman had tweeted on Sunday night that he and Lesnar would be appearing on RAW and as late as 7.30pm EST, WWE's social media accounts were advertising the WWE Champion for an appearance. Whatever occurred that forced WWE to keep Lesnar off TV must have been serious and a last minute decision. As details are even less substantial than scarce, speculation among WWE fans have so far centred around rumours regarding's Lesnar's future with the company; perhaps even that he might have officially disclosed to WWE that he will join UFC once his contract expires after WrestleMania 31 next month. We must stress though that's just a wild guess based on recent speculation that he might be about to quit WWE for UFC. We will keep you updated as this story develops.
Create Content and Get Paid
---