WWE Legend Blasts Corey Graves Amidst Wrestling Return Rumours
This WWE Hall Of Famer thinks Corey Graves is about to make a big mistake.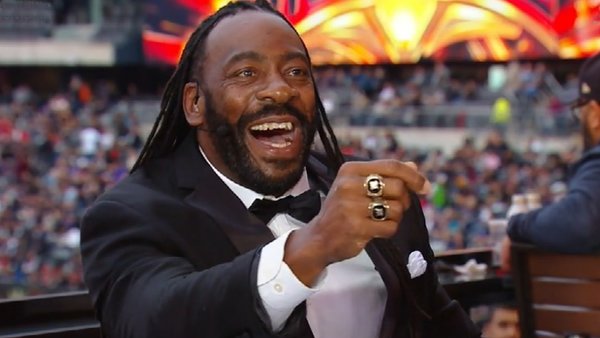 Booker T doesn't want to see Corey Graves trade WWE's commentary position for another crack at in-ring glory.
The Hall Of Famer told listeners on his podcast that Corey should think twice before giving up the announcing gig. Rather flustered, Book asked his co-host, "What the hell is he thinking getting back in that ring?!". The legend understands why Graves is itching, but he's worried that Corey won't make a big splash and lose his prime position behind the Raw broadcast booth.
Book added that "nobody [knew] who the hell Corey Graves was before he retired", and admitted that his words are likely to leave the Raw colour commentator "p*ssed off". Even so, Booker can't believe that Graves is even considering a return to the ring eight years after being forced into early retirement due to injuries.
He reckons this is a huge mistake.
Booker did also say that Corey has "literally mastered" WWE's style of commentary, and that a full-time wrestling return would leave a big gap at the desk every Monday night. Again, he believes Graves should reconsider this, especially if he plans to totally give up announcing for active wrestling.
Create Content and Get Paid
---