WWE Legend Criticises Company's Booking Of Omos
A company Hall Of Famer can't believe what WWE is doing with Raw's giant.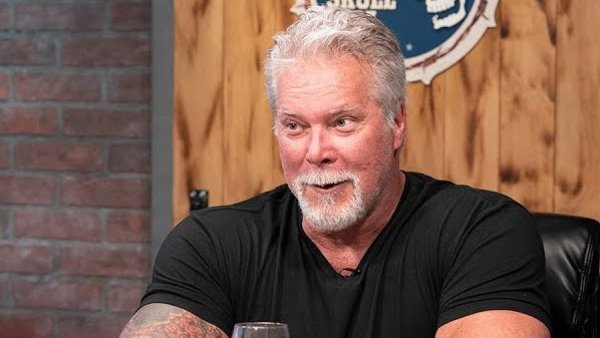 WWE Hall Of Famer Kevin Nash does not like the way his old employer has handled fellow giant Omos.
Nash told fans tuning into his 'Kliq This' podcast that stripping AJ Styles from Omos' side was also a huge mistake. That, he thinks, left the big man rudderless, because he must've been learning so much by teaming with AJ inside the ring every night.
WWE turned Styles babyface then installed MVP as Omos' manager. Kev didn't have much to say about that alliance, but he did really like the AJ/Omos dynamic, and wanted to see it roll on for a little while longer; or, at least, until Omos was more comfortable in-ring.
Nash pitched turning the giant into an "articulate" character who does more than just yelling things like, 'Argh!' when he's angry. The ex-World Champ believes that's terribly one-note, so he'd prefer that WWE's creative team started thinking of ways to help Omos connect with the audience.
According to Kevin, repackaging Omos as somebody who comes from a wealthy family might be the way to go. That, at least, would give the monster something to talk about.
Create Content and Get Paid
---