WWE Legend Hods 'Top Secret' Meeting With Vince McMahon
Guard these secrets with you life, pal. At least until they go public...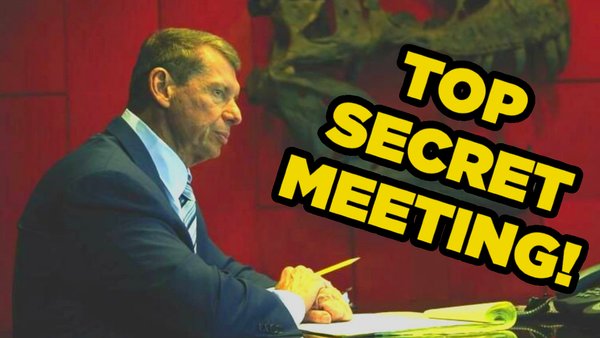 WWE legend and Hall of Famer Mick Foley recently held what he described as a "top secret meeting" with company Chairman Vince McMahon.
The get-together went down a few weeks ago, though information on what was discussed is yet to be made public.
talkSPORT's Alex McCarthy broke the story on Twitter:-
Let the speculation commence.
The timing of this one is interesting, as Foley has been used to hype the career-altering impact of Hell In A Cell in the past, with WWE bringing him in to put over the stipulation's severity ahead of the pay-per-view. Said PPV went down last night, so it's entirely possible that the promotion could look to use him in the aftermath instead.
Foley's last major WWE appearance came in May 2019, when he unveiled the 24/7 Championship in a maligned segment that even Mick himself has since criticised. He was on television again a few months later, promising to challenge R-Truth for the green belt, though an attack from 'The Fiend' Bray Wyatt prevented this from happening.
Inducted into the WWE Hall of Fame in 2017, Foley hasn't been a regular televised performer since his run as Raw General Manager ended that March.
Create Content and Get Paid
---