WWE Legend Lita Shoots On Sexism And "Double Standards" In Wrestling
Lita isn't happy that people still make one-sided comments about her past relationships.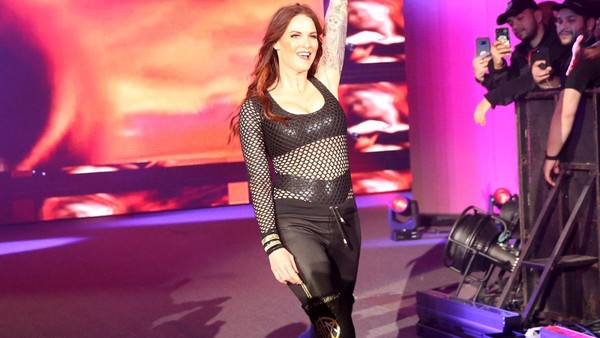 Lita doesn't like that some wrestling fans still think it's cool to make random comments about her past relationships on social media.
The WWE Hall Of Famer told Renee Paquette's 'Oral Sessions' she could "guarantee" that the men she was involved with don't get the same treatment today; sometimes, Lita has even been asked about her old romances in interviews, and she's getting pretty sick of it.
She views this kind of thing as a clear indication of the double standards that exist in pro wrestling.
Lita admits that she handled herself badly during 2005's 'love triangle' business involving Matt Hardy and Edge, but she doesn't think she should have to relive that just because some others can't get over it. Everyone involved has since moved on with their lives, and Lita believes a portion of the wrestling fanbase need to do the same.
That's fair.
The four-time Women's Champ walked a dark path mentally for a spell, but she eventually managed to forgive herself and look to the future. Being reminded of a tumultuous time in her life 16 years on is wearying though, and Lita would love it to stop.
Create Content and Get Paid
---