WWE Legend Road Warrior Animal Has Died
He was 60 years old.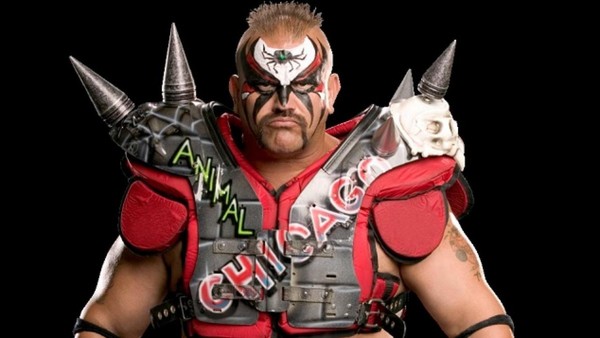 WhatCulture is saddened to learn of the passing of Joseph 'Road Warrior Animal' Laurinaitis. Alongside the late Michael 'Hawk' Hegstrand, he made up the legendary tag team which dominated every promotion and territory they visited in the '80s and late '90s, establishing themselves as the highest drawing tandem the industry has ever seen.
News of Hegstrand's death was first broken by former OVW trainer Bert Prentice, and later confirmed by his brother Marcus and official Twitter account. Details on the cause are unknown at present. He was 60 years old.
Born 12 September 1960 in Philadelphia, PA, Laurinaitis moved to Minnesota at an early age. As a burly bouncer in the Twin Cities, he caught the attention of trainer Eddie Sharkey, who, seeing potential in the big man, who took him under his wing alongside fellow powerlifter Hegstrand.
Laurinaitis made his unassuming debut in 1982 under the name The Road Warrior, a simple biker gimmick with vague Mad Max overtones. Manager Paul Ellering saw the same potential as Starkey, and requisitioned him as part of a new Georgia Championship Wrestling stable known as The Legion of Doom. He was renamed 'Animal', and paired with Hegstrand - now known as 'Hawk'. Over a few months, the newly rechristened Road Warriors would gradually evolve from leather-clad Village People rejects into menacing, mohawked brutes who incited terror in all their opponents - and the fans.
The team's combination of power and persona proved a massive hit, and they were soon champions of Georgia. News spread, and the team became wrestling's hottest ticket: the Road Warriors world tour saw them snag titles all across America, and in Japan.
Perhaps the Road Warriors most memorable spell was in Jim Crockett Promotions, where they made a huge splash by immediately winning the Crockett Cup. Famous feuds with the Four Horsemen and Russian Team followed, as the two regularly sold out venues at shows they headlined.
After years of trying to replicate the success of the Road Warriors, Vince McMahon finally bagged the originals for his WWF in 1990. Though the run had its highlights - notably, the pair zipping to ring on gold Harleys at SummerSlam '92 - the comically exaggerated air of WWE proved ironically contrary to the Warriors' ethos. When they were lumbered with a ventriloquist's dummy called Rocco as a mascot, Hawk upped sticks. Laurinaitis stuck around solo, until a back injury ruled him out of action.
The two made several brief returns to WCW throughout the '90s, before reconvening with WWE at the turn of the century. A team that once felt ahead of its time now appeared old hat - a fact hardly helped by an 'LOD 2000' repackaging which only served to highlight their legend status.
The team didn't accomplish much in the second run outside a wonderful Canadian Stampede turn, but legends they most assuredly were. Michael Hegstrand's untimely death in 2003 put an effective end to the Road Warriors team, after which Animal continued an itinerant career in wrestling, including multiple WWE runs both solo and alongside new partners. The Road Warriors' journey was at an end, but no one could deny the incredible legacy they left behind; the team has since been inducted into no fewer than seven wrestling Hall of Fames, and few discussions of the sport's best duos is complete without Hawk and Animal at the top.
Tag team wrestling had never seen anything like the Road Warriors - and it probably won't again.
WhatCulture.com would like to send our condolences to Laurinatis' family and friends.
Create Content and Get Paid
---