WWE Legend Rules Out Wrestling Again: "Not Even For F*cking Saudi Money!"
You'll never see this ex-WWE World Champion take bumps ever again and that's that.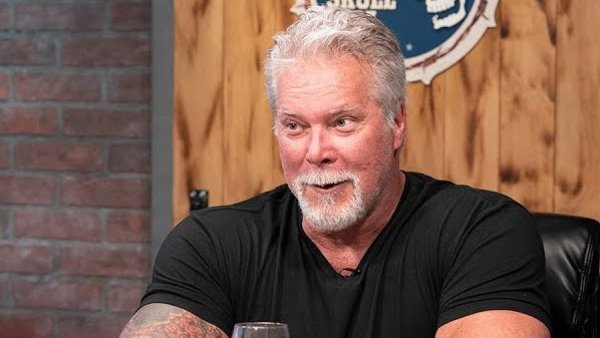 Kevin Nash has told listeners via his 'Kliq This' podcast that he will never actively wrestle again.
The 63-year old former WWE World Champion rolled his eyes as he said: "The f*cking thought of my f*cking rickety-ass body hitting that f*cking wood? Nah, man!". Then, 'Big Sexy' followed up by saying he wouldn't even return if WWE waved millions of dollars at him for a gig in Saudi Arabia.
It's just not physically worth it at this point.
Nash doesn't exactly need the cash either. He's been smart with his money, and even quipped about that to co-host Sean Oliver - "You come to me with half a million bucks and let me take two bumps. F*ck you. What am I gonna do with that?! Let me put that in the bank with the rest of my f*cking money I don't spend!".
Basically, Kev isn't interested in working another match at all. He wouldn't want to put his body through that at this point in his life. It's also rather doubtful that fans are clamouring for one more Diesel bout in 2022 anyway, and he knows it.
Create Content and Get Paid
---