WWE Legend Says CM Punk "Sh*t The Bed" In AEW
This ex-WWE man doesn't think the company should bring CM Punk in at all.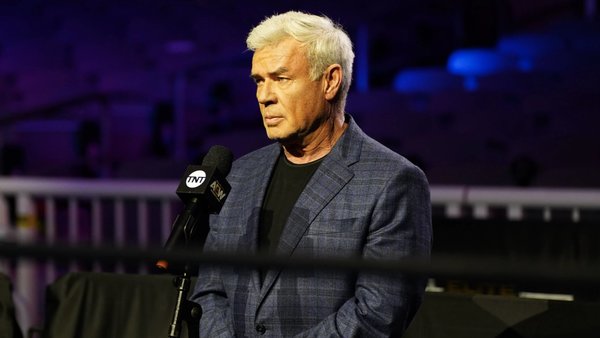 Eric Bischoff doesn't think WWE should even think about bringing CM Punk in for another run.
The ex-WCW boss was promoting his new book 'Grateful' during an interview with WrestlingNews on YouTube when he paused to discuss Punk. According to Bisch, CM "sh*t the bed" during his AEW stint - Eric believes the "mystique" is gone for wrestling fans now, and that'd make another WWE stab difficult in 2023.
He'd also be slightly surprised if Triple H was interested in Punk after all the drama that's happened in WWE (back in 2014) and since (in AEW). Some may point to the box office of a CM Punk WWE comeback, but Bischoff thinks that's questionable too; he doesn't think it'd be "a good business decision" whatsoever.
Why? Well, Eric reckons All Elite numbers started to "flatline" pretty quickly after Punk's heralded arrival in the promotion last year. He also thinks the whole episode during that now-infamous post-All Out press conference might've left "a bad taste" in the mouths of fans worldwide.
Basically, Bischoff doesn't see Trips touching Punk with the proverbial barge pole. Some fans out there see it differently.
Create Content and Get Paid
---