WWE Legend Says Retirement 'Isn't On His Mind'
Who's sticking around part-time?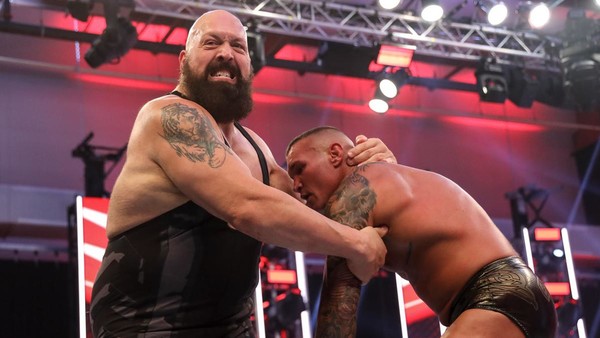 Big Show told TV Guide that retiring from WWE isn't something he's currently thinking about, but it is something he has discussed with Vince McMahon.
During the interview, Show admitted that he's had several heart-to-heart chats with the boss about what he can still contribute to the company in 2020. Global pandemic or not, the giant thinks it's important that full-time focus is given to growing younger talent so that WWE's future is secure.
He realises he's "no spring chicken" and doesn't have hundreds of matches ahead of him.
At the same time though, Show fancies working when needed and eventually hopes to settle into a backstage role with the promotion - that'd make sense given his experience, longevity and friendly relationship with McMahon.
Show knows the window is closing on his career, but still loves the idea of being able to "fit in and still be an asset" occasionally. He cited his recent angles and matches with both Drew McIntyre and Randy Orton as perfect examples.
The surefire future Hall Of Famer did add that he wants to wrestle in front of live crowds again before hanging it up.
Create Content and Get Paid
---