WWE Legend Says Wrestlers Who "Leg Slap Should Be Fired"
This WWE Hall Of Famer has zero tolerance for slapping legs during kicks.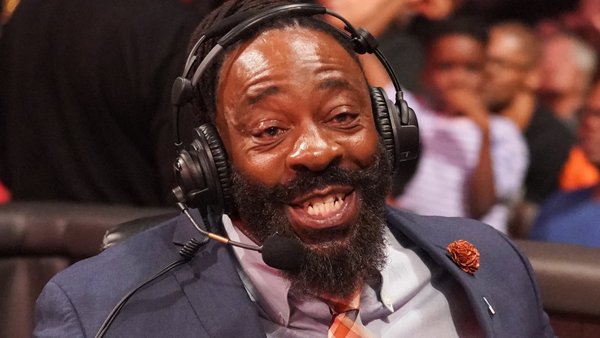 WWE NXT announcer and regularly-outspoken Hall Of Famer Booker T has called for any workers caught slapping their legs during kick spots to "be fired".
During an interview with GiveMeSport, Book called that statement his "hot take". He has no tolerance for leg slapping in pro wrestling, and has previously criticised it before. It's hardly uncommon for wrestlers to slap a thigh when delivering kicks during matches, but Booker just doesn't want to see it anymore.
He called the subtle spot a "pet peeve" of his.
Some workers slap their leg to maximise the sound of kicks and trick fans watching into thinking that "smack" sound came from their boot meeting an opponent's jaw. You'll see this a ton when watching most wrestling shows in 2023, and ex-World Champ Booker simply can't stand it.
Explaining further, the legend said leg slaps "really bug [him] more than anything" else in the biz.
NXT viewers should perhaps look out for his annoyed reactions from ringside the next time someone slaps a thigh when hitting superkicks. You might even hear him say, 'Come on, man' in that familiar, melancholy tone.