WWE Legend Shares Hilarious Story About AEW's MJF Refusing To Break Character
This WWE Hall Of Famer watched in awe as AEW star MJF ribbed Sting and others.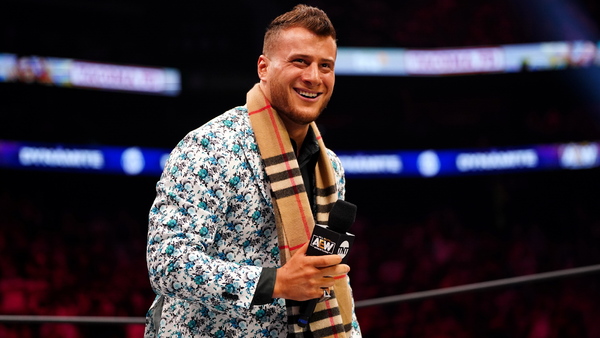 Diamond Dallas Page will never forget his time on Chris Jericho's cruise in early-2020.
The WWE Hall Of Famer told fans tuning into his podcast that he watched AEW star MJF stay in character even when everybody else was cutting loose and having fun. At one point, Friedman hilariously decided to charge one dollar more than Sting for autographs.
Stinger was charging $150, so MJF plumped for $151 and wouldn't budge - Page doesn't think the wrestler expected any fans to take him up on that, but they did. MJF ended up signing a lot of 8x10s, so people obviously admired his moxie.
Later, DDP watched in awe as two unnamed comedians strolled up to MJF and told him they loved his act. Friedman grabbed a coffee from one of them, spat in it, handed it back to him and said: "So what the f*ck do you want?!".
That whole scenario was the talk of the cruise, according to Page. Legends onboard were totally smitten with MJF's dedication to his heel character. He surely broke kayfabe at some point and had fun for real though.
Surely.
Create Content and Get Paid
---