WWE Legend Shoots On What Royal Rumble 2022 Was "Missing"
A WWE Hall Of Famer thinks the company could've done more at Royal Rumble.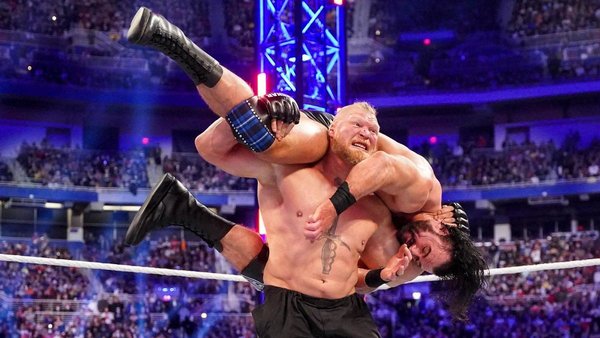 Booker T agrees with fans who think last weekend's Royal Rumble pay-per-view was underwhelming.
The WWE legend told listeners via his 'Hall Of Fame' podcast that the men's Rumble match, in particular, was "missing those organic surprises". When pressed for an example, Booker said someone like Rob Van Dam would've been perfect for a comeback pop.
WWE's biggest surprises in this year's men's match came in the form of Shane McMahon, Bad Bunny, Drew McIntyre's comeback and Brock Lesnar bagging the #30 spot after losing his WWE Title to Bobby Lashley earlier in the night.
Book doesn't really think that was enough for fans in St. Louis, or those watching at home around the world. He feels people expected a few more shocks, and added, "I think the Royal Rumble this year was about the finish".
The former World Champ did then go on to say that WWE "can't hit a home run every time", but he definitely believes they shot themselves in the foot by not including a few neat surprises/cameo comebacks.
WWE may argue that the women's Rumble had a fair few of those.
Create Content and Get Paid
---