WWE Legend Wants Pro Wrestling "To Become Genderless"
This WWE icon thinks men and women should be able to compete for the same titles.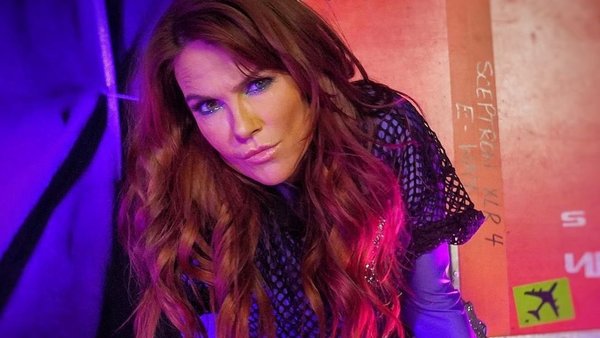 WWE legend Lita wants pro wrestling to become a "genderless" industry that doesn't differentiate between men and women.
The fan favourite, who is currently in the middle of a run as Women's Tag-Team Champs alongside partner Becky Lynch, told Forbes that eliminating the need for differentiation between genders is the next "barrier" the biz needs to break down.
In short, she'd love for female stars to pursue the Intercontinental Title, or be able to go after top prizes like the WWE or Universal belts. Of course, that'd surely necessitate some sort of inter-gender matchmaking from WWE chiefs, which might not be something that appeals to everyone.
Lita described this approach as "fair game", and said it's no use that people obsess over how many women's division matches are on shows: "Some nights, that might mean eight women's matches on the card. Some nights, that might mean two!".
The 2014 Hall Of Fame inductee desperately wants this to happen ASAP.
She's been a champion for positive female representation in wrestling for a long time, and thinks everyone should get onboard with a progressive system that rewards talent regardless of sex.