WWE Legend Was "Scared Sh*tless" About Meeting Vince McMahon Again
A female WWE Hall Of Famer had some sleepless nights over Vince McMahon.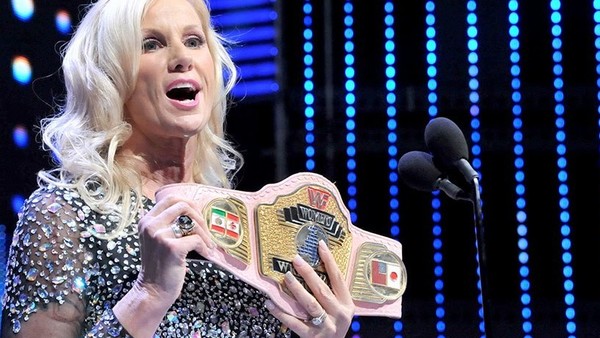 Alundra Blayze/Madusa has admitted that she was "scared sh*tless" about the prospect of meeting Vince McMahon face-to-face again back at the 2015 WWE Hall Of Fame ceremony.
The legendary female star, who famously bolted to WCW in the mid-90s and dropped the old WWF Women's Title into a trash can on Nitro, told Wrestling Inc she was worried when she thought about how Vince might receive her. Come crunch time though, McMahon was "so kind and nice".
She left the ceremony feeling good about things and couldn't believe how "overwhelmingly wonderful" he'd been. It was almost like nothing had happened 20 years before, and that came as a surprise.
Of course, Blayze wouldn't have been inducted had Vince still harboured any real resentment towards her, but the trailblazer didn't really see things that clearly beforehand; the HOF invite came as a total shock to her, and she fretted about showing up after so long away from the wrestling business.
The whole experience, and the in-person meeting with McMahon, showed Alundra that she did leave an imprint on the industry after all. It was a wholesome night for her.
Create Content and Get Paid
---