WWE Legend's Son REFUSES To Rule Out Wrestling Career
You could be seeing a certain WWE Hall Of Famer's son in the ring someday.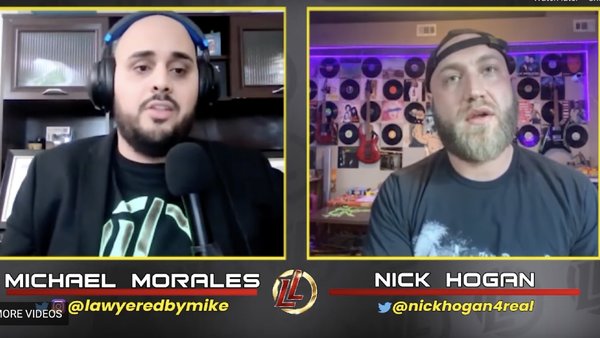 'Hulkamania' could run wild again with a twist.
Nick Hogan told Lucha Libre Online that he'd "never rule out" launching a pro wrestling career or following in his father's famous footsteps. The 31 year old, who was in the eye of the storm for years following a 2007 car crash that killed his friend John Graziano, also said that he "thinks about [wrestling] all the time".
Nick has previously done some training, and added that he'd like to take a break from his music career to "bounce around" the ring again - a dislocated shoulder kept him from doing that several years ago, but he's all healed up now and still has that zest for wrestling.
Hogan didn't, however, reveal whether or not he'd train long enough to target a full-time career in WWE or elsewhere. He says he'd take it one session at a time, "see what's left" and then take it from there, but he's refusing to put a line through the thought of actually working matches.
Critics might point out how difficult it'd be to get started using that surname. Hulk is one of the most iconic workers ever, after all.
Create Content and Get Paid
---