WWE Legend's Sons Appear On AEW Dark
Say hello to Terrell and Terrence Hughes.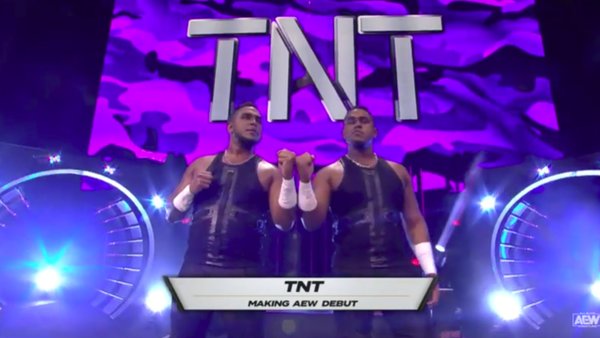 D-Von Dudley's twin sons appeared on last night's AEW Dark, wrestling Chaos Project (Luther and Serpentico) in the opener.
Terrence and Terrell Hughes were there to put Chaos Project over, as is usually the case when new faces show up on Dark, but they were still allowed a few fleeting control periods. The most notable of these saw TNT calling for a 3D after Taz had pointed the stylistic similarities between the Hughes boys and their father, though they were finished by Luther and Serpentico's Creeping Death soon after.
Unsurprisingly, Terrence and Terrell were trained at the Team 3D Academy. They are 25 years old but haven't been particularly active over the past few years (if their CAGEMATCH profile is anything to go by), having only really competed on the Florida indie circuit up to this point. It'll be interesting to see if TNT are brought back.
Dark has become something of a proving ground for unsigned talent over the past few months, as well as an opportunity for out-of-work indie wrestlers to score exposure and a payday. The likes of Will Hobbs have earned AEW contracts on the back of strong performances on the show.