WWE Make Major Change To Planned SmackDown Segment
Tonight's Bella Twins return won't come as previously advertised.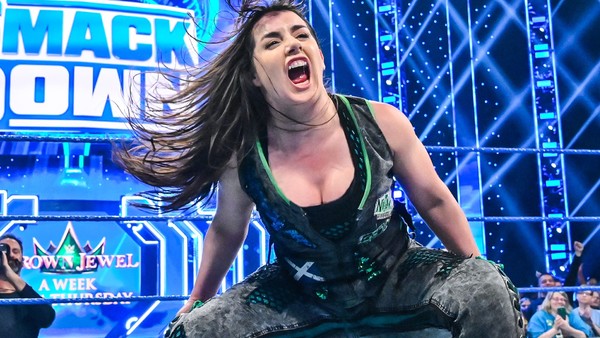 Nikki Cross has seemingly been removed from tonight's A Moment of Bliss segment on SmackDown, which is set to play host to Nikki and Brie Bella's WWE returns.
While the original advertisement featured Cross alongside partner Alexa Bliss as well as the Bella Twins, the new one shows no sign of her, and there's no mention of the Scot in the copy either.
There's currently no word on why Cross was pulled from the segment or if she'll feature on SmackDown in another capacity. We still don't know the purpose of the Bellas' return either, though recent weeks have brought rumours of a WWE Hall of Fame induction for the duo.
It's a strange move, as Cross has been a constant presence by Alexa's side for a while now. Perhaps WWE considers their audience too dumb to handle a segment featuring two people named Nikki at the same time? Sure sounds like them.
The Bella Twins recently announced that they'd both become pregnant within a couple of weeks of each other. A Hall of Fame induction would mark a busy start to 2020 for two women who have been largely inactive in WWE since October 2018.