WWE Making Plans For Raw Underground Title?
Because, to paraphrase Shane McMahon, that would be sick.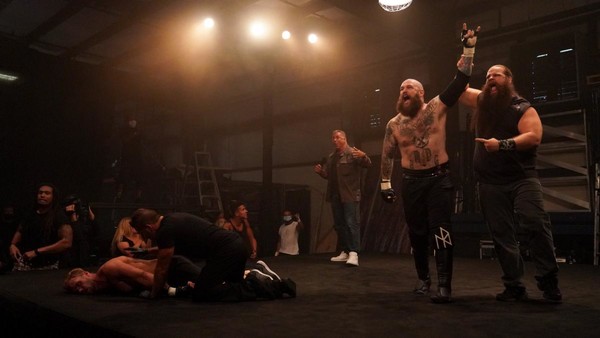 Enjoying Raw Underground so far? What do you mean 'no'?! Well, for those of you who are getting a kick out of Shane-O-Mac bouncing around like a kid who's had too many Skittles, you might have some interest in the news that Raw Underground could be getting its own championship.
According to @BeltFanDan, the idea has already been pitched for Raw Underground to get its own title. And not just that, but a loose design has likewise been suggested for just such a belt.
This new report claims that the early talk surrounding the design of this belt have it pegged as a little like the now-defunct WWE Hardcore Championship in the regard that it would have a beat-up look to it. Also, spray paint and a faux brick texturing have been talked about, because… well, because Raw Underground.
It remains to be seen whether Raw Underground will indeed get its own championship belt, and, if that does happen, then there's the other big question of who would be crowned the inaugural Raw Underground Champion.
Since debuting on the August 4 episode of WWE's Monday night flagship, Raw Underground has certainly split opinion amongst wrestling fans - with many seeing it as an excuse to change the channel.
Create Content and Get Paid
---