WWE Network Launch: All The Key Questions Answered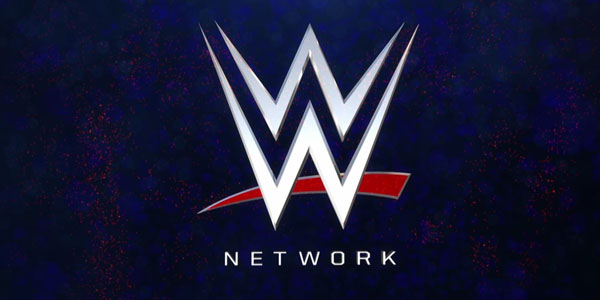 The WWE Network launched in the United States on 2/24/2014. For $9.99/month and a six-month subscription, WWE Fans can access the over-the-top service to watch a live streaming channel along with thousands of hours of video-on-demand content. Going forward all 2014 WWE PPVs will be airing live on the WWE Network including the annual juggernaut Wrestlemania. The WWE Network is being supported across a number of devices and apps including many modern gaming console (XBox360 and PS4), streaming devices (Roku and AppleTV), mobile (both iPhones and Android devices) and desktop/laptops/tablet computers. Speculation about the WWE Network has been building for years, and has reached a fevered pitch since the official announcement in Las Vegas less than two months ago. Now that the WWE Network has finally launched, we have the opportunity to examine how it went, and look closely at a few early datapoints that give us a good read on how signups for this important venture are progressing.
Q: How did it go on launch day?
The simplest word to use is:
bumpy
. Between 8 AM and 9 AM EST, over twelve thousand customers were able sign up. Then, right at the announced €œlaunch hour€, the servers crashed. For over four hours, people could not sign up for the network. Things started working again between 1 PM and 2 PM, and there was a flood of €œcatch up€ subscriptions totaling more than seventy-thousand customers. Things slowed down between 2 PM to 4 PM when the rate of new customers joining steadied to over twenty-thousand customers per hour.
Q: What happened?
WWE pointed the finger at squarely at their technology partner, Major League Baseball Advanced Media. From articles in the
NYPost
,
Variety
and
Deadline
:
€œMajor League Baseball Advanced Media (MLBAM), WWE€™s technology partner, was overwhelmed and their systems have been unable to process most orders since 9 a.m. due to demand for WWE Network,€ the company said in a statement.€œMLBAM has been working aggressively to resolve this issue,€ it added. According to MLBAM, the initial demand at 9 a.m. Eastern exceeded anything the company had seen in its 14-year e-commerce history and overloaded the company€™s processing system. Reps for WWE and MLBAM said all issues were resolved by mid-afternoon Eastern time
When WWE decided to go €œover-the-top€ (an online service, similar to Netflix or Hulu), they needed to work with both an experienced streaming and billing company (MLBAM) and a Customer Service firm (Harte Hanks). They also took on a lot of risk because customers weren€™t ordering a basic or premium channel for their traditional cable or satellite system. Instead, most customers needed to sign up directly through WWE.com to obtain access. In this way WWE can retain the majority of the billing fees instead of having to split them with multi-channel video programming distributors. But, as they€™ve experienced, this also meant they have to handle the infrastructure and customer service concerns. No doubt Harte Hanks is earning their keep trying to pacify frustrated WWE fans throughout this week.
Q: How do we know how many people signed up?
When customers signed up for either the one-week free trial or the full 6-month subscription commitment, WWE would send them a €œWWE Network Purchase Confirmation€ email. This email included a €œOrder Number€ which appears to have been sequential.
By tracking the email timestamps and the order numbers, we were able to track the growth of WWE Network subscriptions and trials
. However, shortly after 4 PM EST, it appears that WWE removed these €œOrder Number€ from the email confirmations.
Analysis by Chris Harrington
We tracked over 133,500 subscribers between 8 AM and 4 PM.
We estimate that between 8 AM and 9 AM (before sign-up service was officially online), over 12,000 people signed up for the WWE Network. By 2 PM, more than 70,500 people additional people had signed up. Most of these subscriptions were processed between 1 PM and 2 PM, though this likely represented a huge backlog of customers. Between 2 PM and 3 PM, about 28,000 new subscribers joined. Between 3 PM and 4:15 PM, about 23,000 new subscribers joined. Unfortunately, our data cuts out just when things get interesting. People came home from work and school. Monday Night Raw spent the entire show promoting the WWE Network launch. We don€™t have a good sense what happened during that time. After about 2 PM, the service seemed to be averaging about 25,000 sign-ups per hour. If we extrapolate from where our dataset ends until about Midnight EST,
that would land around 330,000 subscriptions and free trials for the WWE Network through WWE.com on launch day.
However, we don€™t really if that estimate is high or low. Numerous people have complained about spotty video-on-demand access or problems with Apps on gaming consoles like XBOX 360 or PS4. Did word-of-mouth keep some customers away? Or did sign-ups accelerate during the three-hour Raw episode? Until WWE releases numbers, we really won€™t know for certain. As expected, a lot of the first-day signups were hardcore fans. Since international roll-out for the WWE Network isn€™t scheduled until late 2014/early 2015, many international fans used a variety of workarounds and billing loopholes so they access the WWE Network.
Q: How is WWE reacting to non-US customers using their service?
There€™s no official statement from WWE on the subject, but it€™s logical to believe they€™re of two distinct mindsets. On one hand, WWE really wants to the WWE Network is succeed. It€™s generated enormous publicity for the company, and WWE really hopes that it will translate into a reconnection with more lapsed and casual fans. WWE figures that they need at least a million subscribers just to break-even on the project, so a strong shot right out of the gate was important to the company. International users help prop up that number, and unless they pose huge billing problems or specific legal issues crop up, WWE is likely to turn a blind-eye to international users that have found a way to sign-up for the WWE Network through the WWE.com website. It€™s really questionable whether WWE could even isolate them if they really wanted it. On the other hand, WWE is planning to launch the service in specific English-speaking international markets in the next 12 months. The break-even point for that is about 250,000 customers, and certainly if the hardcore fans have already subscribed the US service, there is a potential for much weaker launches internationally when that time comes. Furthermore, while WWE is expecting domestic revenue cannibalization from the WWE Network launch €" particularly in the $60M domestic PPV business €" they don€™t want the WWE Network consuming international revenue as well. Domestically, WWE expects to start new TV Rights for their programming to start in Q4 2014. However, the new international TV deals don€™t start until the first quarter of 2015 which is probably one reason they don€™t want to launch before then. (International PPV buys only produce about a fraction of revenue of domestic buys, but WWE wants to keep that revenue stream until the new Raw & Smackdown deals begin.) WWE€™s attitude towards international customers obtaining the WWE Network will also be linked to the method they use to subscribe. If you subscribe through the website, WWE gets the entire fee. That€™s why they€™ve pushed that method so hard. If you use a third-party service, such as subscribing through AppleTV or Roku, they have to split the fee with those companies. The AppleTV split is especially large (50/50 as opposed to 30/70), which may be one reason that WWE has said the least about subscribing to the WWE Network through that service. In fact there€™s been numerous accounts that international customers that signed up through AppleTV, particularly Canadian customers, are being weeded off of the WWE Network at this time. In our Order Number sample, 17% of respondents reported their confirmation email timestamp in the GMT timezone suggesting they were European subscribers. It€™s very conceivable that many thousands, even tens of thousands of non-US customers may have signed up for at least free trials of the WWE Network on launch day.
Q: Where does that €œone million customers€ break-even number come from?
A lot of people have asked about the background and financials behind WWE needing 1,000,000 annual subscribers for the WWE Network to break-even. The number comes directly from
WWE€™s own presentations.
They figure that a million subscribers at $9.99/month would generate about $115M in Net Revenue. They have expenses estimated at $55M and they estimated €œpotential cannibalization€ at €œup to $60M€. In particular, WWE assumed that WWE Network launch would have a detrimental effect on PPV (
$82.5M in 2013
), Home Entertainment (
$24.3M in 2013
) and Classics on Demand (discontinued in 2014,
$3.8M in 2013
). For international WWE Network rollout (phase 1 countries), WWE estimated they need about 250,000 subscribers to break-even. They expected to launch in €œUK, Canada, Australia, New Zealand, Singapore, Hong Kong and the Nordic countries€ for end of 2014 or beginning of 2015. They estimated at least $10M in expenses and up to $15M in additional cannibalization.
Q: What€™s the verdict on the number of WWE Network subscriptions through WWE.com? Is WWE on track for reaching their goals? How about subscriptions through devices like AppleTV and Roku?
Realistically, it€™s still too early to call this either a success or failure. Launch days are often chaotic, and while it€™s certainly been frustrating for WWE fans, most people are enjoying the streaming channel and many are able to access the on-demand content. If the estimates are accurate and over 300,000 signed up for at least the free trial week, WWE got off to a decent start. I expect that know most of the hardcore fans have either signed up (or chosen to hold off until the service is functioning on all supported devices), the Network will only be receiving a few thousand subscriptions each day. That is, until we get closer to Wrestlemania. There€™s a lot of factors about what will convince people to sign up for the WWE Network in order to watch Wrestlemania. Some need to be reassured that the technology has the bandwidth and capability before they€™ll plunk down their cash. Others may be holding off until April to subscribe so they aren€™t paying for a month of service (March) that has no live WWE PPVs. Some cable and satellite systems (DishTV, in particular) did not carry Elimination Chamber and are threatening to not carry Wrestlemania. Depending on how negotiations go with these traditional PPV suppliers, this may provide the final €œnudge€ for some reluctant customers to sign up for the WWE Network in order to watch Wrestlemania. While the WWE Network does mark an exciting new opportunity for WWE, it€™s still very questionable whether it will be a profitable service in 2014. Achieving a million customers is an herculean benchmark, particularly for company whose flagship show only averaged under five million viewers for the first hour of Monday Night Raw. (And that includes Hulk Hogan€™s return to the WWE after several years and the traditional post-PPV viewership bump.) Honestly, while the WWE Network has generated lots of buzz, publicity and excitement among new and old WWE fans, it€™s their domestic TV Rights deals that WWE is counting on to really pay the bills. While WWE sees long-term growth potential and the framework for enormous profit from the WWE Network should it hit millions of subscribers, really a lot more is riding on which television network decides they want to carry Raw, Smackdown and other programming from 2015 onward. Lastly, my estimates for WWE Network launch day (between 250,000 and 350,000) were focused on the WWE.com signups, some fans also used Roku and AppleTV devices to access the Network. In a
2013 Nielsen survey about over-the-top services
, about 11% of Netflix users and 21% of Hulu users were using a Roku box to watch video. Compared to the other devices, we could probably estimate that Roku/AppleTV traffic may be around 6% to 12% of the total number of subscriptions so that would imply somewhere between 20,000 and 45,000 subscriptions through those devices on launch day.
For more about WWE Network, check out my coverage during the lead-up to the announcement and my 10 Controversies about the WWE Network piece.
Create Content and Get Paid
---