WWE NIL Athlete A.J. Ferrari Charged With Sexual Battery
Payne County District Court has set WWE NIL athlete A.J. Ferrari's bond at $25,000.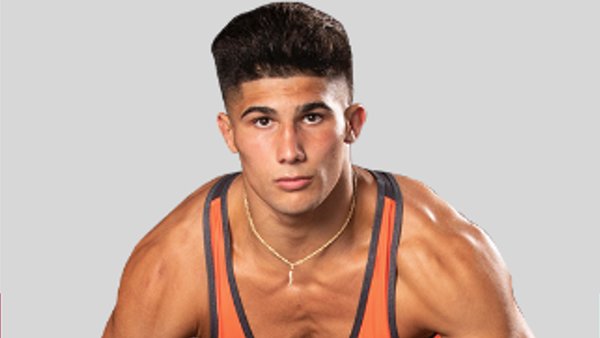 One of WWE's first recruits through its Next In Line program has been charged with sexual battery.
Tulsa, Oklahoma's News On 6 reports that a warrant for A.J. Ferrari's arrest was issued on Wednesday morning. A $25,000 bond has been set for Ferrari, whom a woman had accused of sexual assault last month.
Said Ferrari's attorney:-
"It is unfortunate that a student athlete can become a target, primarily because of their status as an elite athlete. AJ is cooperating with law enforcement and is confident the truth will come out. He appreciated his time at Oklahoma State, but he and the University mutually agreed a change was appropriate."
Without stating a reason, Oklahoma State University removed Ferrari from its wrestling program in mid-July.
A.J. is still listened as a WWE NIL athlete on the program's official website. He was unveiled alongside 14 other potential college recruits as part of Next In Line's first official class in December 2021.
WWE's NIL program is designed to facilitate a transition into a professional wrestling career for college athletes entering the system. This followed the NCAA instituting a policy allowing students to monetise their name, image, and likeness that July.