WWE NXT: 10 Best Non-Indy Wrestlers
Remember when it was all about the rookies?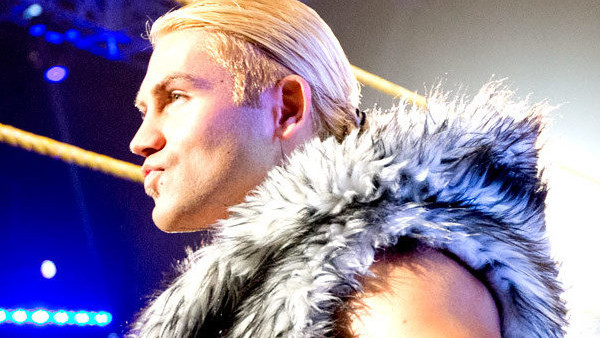 WWE NXT is the place where all young aspiring wrestlers want to be.
With the rabid fan base, the phenomenal TakeOver events, the wealth of veterans to learn from and the state of the art facilities available at the WWE Performance Center, the future of wrestling has never looked brighter. In NXT, a rookie has everything they could ever need to become a WWE Superstar.
But not all NXT wrestlers are rookies.
Over the last 3 years WWE has signed some of the hottest young talents from various indy promotions like ROH, Evolve and even New Japan to form a dream roster of sorts. I never thought I'd see the wrestlers formerly known as Tyler Black, Pac, El Generico, Kevin Steen, Prince Devitt, KENTA and Uhaa Nation on one show every week.
But what we sometimes forget is that none of these wrestlers are rookies.
NXT is supposed to be a developmental system. It's supposed to provide training for young, inexperienced wrestlers and build stars from the ground up. However most wrestlers in NXT have more than a decade of experience and exposure. Sure WWE give them new names, change some of their moves, and teach them a safer, more TV-friendly wrestling style. But these guys are veterans. 
So today lets give some props to the unsung heroes of NXT. The stars who got over without the years of indy experience, or made a name for themselves without fans ever having heard of them before. Here are NXTs best home-grown stars.

11. Honorary Mention: The Women
I can't talk about the best wrestlers in NXT without bringing up the women.
Since day one the likes of Paige, Emma and Summer Rae (she can work when they let her!) established a new generation of womens wrestling that put every Diva on the main roster to shame.
The division has only grown stronger with the evolution of Charlotte, Bayley, Becky Lynch and Sasha Banks (quite possibly the best in-ring worker in WWE today). The womens match has deservedly taken Match of the Night honors from every TakeOver event - with the recent Bayley vs Banks match in Brooklyn considered WWEs best match of 2015.
All of NXTs women are home-grown. Sure Paige has been wrestling for half her life, and the rest have all wrestled elsewhere, but none of them gained any notable mainstream exposure that the rest of the roster enjoyed. Perhaps the best known womens wrestler outside of WWE is their trainer, Sara "Del Ray" Amato. 
The former Chikara, Shimmer and ROH star is one of the greatest female wrestlers of modern times, and a huge part of why the NXT Womens division is as good as it is.
It wouldn't be fair to include the women in this list as I'd end up giving them all the top spots.