WWE NXT Ratings "Disaster" For Hyped Edge Appearance
Edge was a non-draw in his first WWE NXT appearance, failing to pop a number against AEW Dynamite.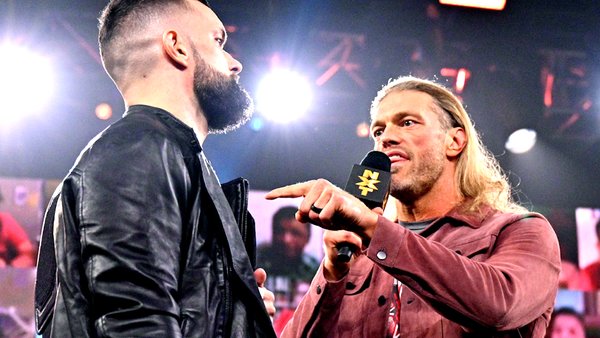 Edge's special guest appearance was not a draw for WWE NXT this week, as the black and gold brand slumped to another ratings defeat to AEW Dynamite.
AEW's Beach Break special scored a 0.32 rating in the 18-49 demographic, up from the previous week's 0.29. This was enough for the show to finish third on the night amongst cable shows. NXT, meanwhile, failed to break the top 50, slumping from the previous week's 0.21 to just 0.15.
These numbers mean that 18 December 2019 remains the last time NXT finished about Dynamite in the rankings.
In terms of overall viewership, Dynamite increased from 734,000 to 844,000 across its two hours, while NXT fell from 720,000 to 610,000.
Quarter-hour breakdowns are yet to emerge, making it impossible to tell what kind of increase or decrease the segment featuring Edge, Finn Balor, and Pete Dunne experienced.
Last week's Dynamite ratings were hindered by a streaming fault rendering the opening part of the show unwatchable on several apps. A rebound was always to be expected this week, though NXT's numbers are genuinely surprising, given the buzz around Edge's Royal Rumble win.
Data: Showbuzz Daily
Create Content and Get Paid
---