WWE NXT Referee Drake Wuertz Demoted From Senior Official?
The NXT referee has seemingly been demoted from senior official in recent times.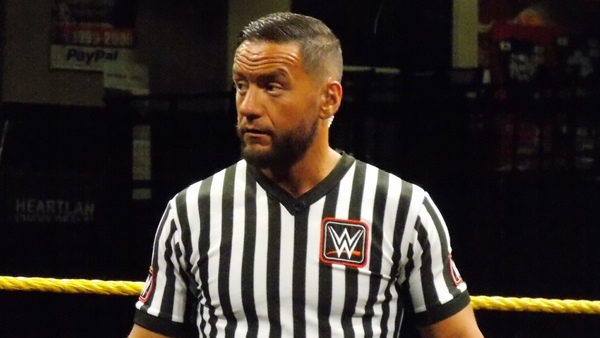 WWE NXT official Drake Wuertz has been demoted from his position as a senior official, according to Twitter user @SaifQuadri.
This news comes on the back of the user messaging somebody in the know within WWE, with @SaifQuadri sharing an image of a series of direct messages on the social media platform revealing Wuertz' apparent demotion.
— Saif (@SaifQuadri) April 2, 2021
A recent image uploaded by fellow NXT referee D.A. Brewer also seems to add more weight to this claim as the official was seen pictured alongside a number of other refs, with Scott Armstrong front and centre and Wuertz nowhere to be seen.
UNIT! #WWENXT ? pic.twitter.com/JyVVgSrPVo

— D.A. Brewer (@DABrewerWWE) April 2, 2021
Wuertz has been in the headlines for all the wrong reasons in recent times. His supporting of controversial organisations and use of a problematic hand gesture in another group referee photo are just a few examples of him drawing negative attention towards WWE over the last couple of months.
It seems as though, perhaps in light of the aforementioned incidents, the company have opted to move forward with another one of their many qualified officials in a more senior position, with Scott Armstrong looking like the most likely replacement in the role at this time.