WWE NXT Scores Highest Rating In THREE YEARS, Breaks 1,000,000 Views
The Man comes around to NXT and brings plenty of fans with her.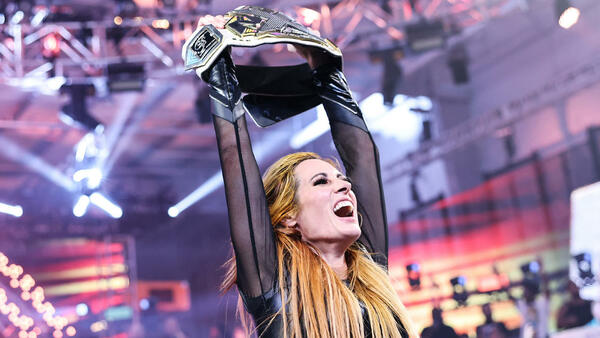 This week's WWE NXT soared to a THREE YEAR ratings high, with the Tuesday 12th September edition of the show smashing records for demographics and viewerships thanks in large part to the NXT Women's Championship main event between Tiffany Stratton and Becky Lynch.
The show drew 850,000 across the night a 0.26 in the all-import 18-49 demographic, but soared beyond that to 927,000 (0.28) when the Stratton/Lynch match started, rising even further to a whopping 1,061,000 (0.31) for the overrun and 'The Man's surprising title victory. The 850k average was the show's largest demo since September 2020, and is also the ninth-highest demo in the show's history.
The data (provided by SportsTV Ratings) confirmed that the developmental/third/insane brand finished second on the night on cable for all original programming, only losing out on first to live coverage of a Mexico Vs Uzbekistan football friendly.
It continues a sustained period of positive momentum for NXT. Variety reported in June of this year Ratings for NXT in 2023 are up 15% in the 18-49 demographic while the 18-34 demo is up 50%, compared to this time in 2022 and the ever-reliable Brandon Thurston of Wrestlenomics has referenced the brand as a surprising "growth" product after settling into new patterns following the controversial "2.0" rebrand in 2021.
Lynch defeated Stratton in a match that drew critical - and evidently commercial - acclaim, ending her 107-day run.