WWE NXT Star To Miss 9 Months Following Major Surgery
This NXT 2.0 regular looks set for a lengthy injury-related absence after going under the knife.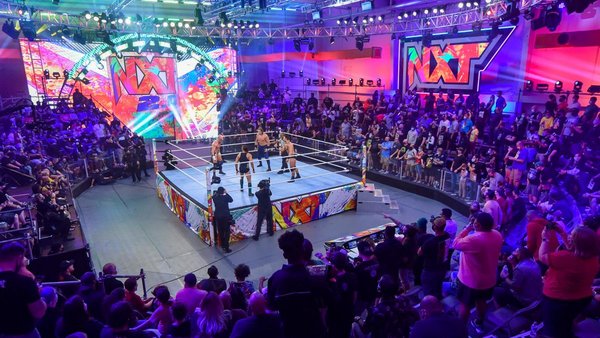 NXT's Yulisa Leon has undergone surgery for a knee injury that is expected to sideline the prospect for around nine months.
Leon, whose last WWE match came on the 2 August episode of NXT 2.0, told tag partner Valentina Feroz on NXT's 13 September show that she had "torn" something in her knee. While the injury's exact nature wasn't disclosed, Yulisa was wearing a knee brace.
On Sunday, the up-and-comer confirmed she was going for surgery, posting the following to social media:-

"This is my first surgery and I can tell that in every hard moment I've been through and every tear I've shed in this time, I feel more protected and loved than ever and that's why I want to thank again to each person who has sent me messages of strength and support. , you are making this process so much easier with all your love and positivity! I am sure that this stage will bring a completely new Yulisa ready to continue leaving her heart above a ring and of course dancing in the pure style of Yulisa Leon your favorite Latina next to my war partner and friend Valentina Feroz -Yulisa León"
Leon has since posted another update to Instagram, thanking those who have reached out to her for their support following the first surgery of her 15-year athletic career.
All the best to Leon in her recovery.