WWE NXT UK To Be Replaced With WWE NXT Europe
The end is nigh for NXT UK, as WWE gets set to launch NXT Europe in 2023.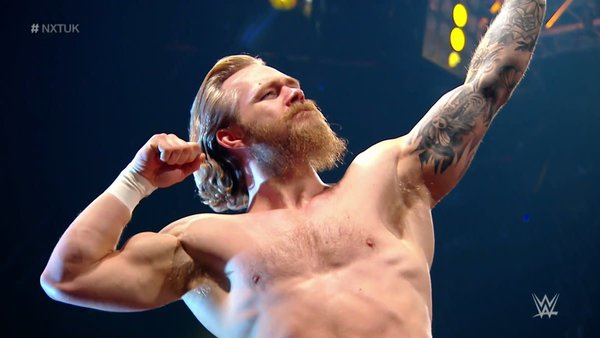 After plentiful speculation, WWE has confirmed that NXT UK will soon be coming to an end.
Fear not, though, for the UK arm of the company's developmental territory is being expanded to become NXT Europe. As per a press release from WWE earlier today, NXT Europe will launch in 2023.
As detailed by WWE Vice President of Talent Development Creative Shawn Michaels in said press release:
"Following the success of our live events and talent identification efforts throughout all of Europe, we believe this is the perfect time to expand NXT beyond the UK."
Elsewhere, it was stated how "NXT Europe will reimagine the brand and its talent pipeline with a Pan European focus".
Speaking to Fox News Digital, Michaels discussed what will happen with those currently contracted to NXT UK:
"So some of it, like everything with the WWE and NXT, that pipeline is always fluid. It's going to be one of those situations where we're going to have a lot of representation going into Worlds Collide. It's what NXT has always been and that is to be a pipeline for the WWE in support of RAW and SmackDown. That process is going to continue. We're going to use the UK talent that we can to go into Worlds Collide and keep that representation out there for as long as we can. And as we move things over here in the process, we'll make all those decisions in 2023 about who's a part of NXT Europe and who continues to stay here in NXT in hopes of getting a main roster call up."
In addition to this news, the company press release also confirmed that the next Worlds Collide event - which will pit NXT talent against NXT UK talent - will take place on Sunday, 4 September, which is the day after WWE Clash at the Castle. Of course, this week's NXT Heatwave saw NXT UK Champion Tyler Bate, Blair Davenport, and Gallus all make their presence known to sow the seeds for some Brand vs. Brand bouts.
As alluded to, some have recently questioned what lay ahead for NXT UK, with reported uneasiness amongst those involved in the brand due to two recent sets of TV tapings being cancelled.
Worlds Collide will be the last show as we know it for NXT UK, with the brand than taking a "brief hiatus" before relaunching as NXT Europe. As Michaels explained to Metro, this expansion has been a "goal of Hunter's for quite some time".