WWE Partner On AEW: "They Have Children Wrestling, How Could They Come Near Us?"
A less-than-complimentary WWE partner's thoughts on AEW and Jungle Boy revealed.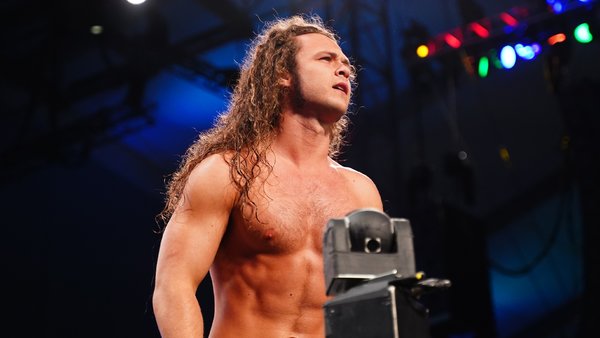 The latest episode of Figure Four Online's We're Live Pal! podcast saw reporter Andrew Zarian offer an insight on the changing perception of AEW within WWE, revealing some less-than-complimentary thoughts on one of Tony Khan's brightest young stars in the process.
Zarian began by outlining WWE's longstanding views on competition:-
"The perception within that company forever has very much been 'WWE is the best, nobody will come close to us.' Yeah, you'll hear about buzzes that other people do, 'but in the long-run, in the long game, there is nobody that'll come near us.'"
As far as WWE's initial stance on AEW goes:-
"When AEW started, the perception was that 'this company is a joke,' and I'm legitimately telling you what was said to me with... not with 'hey, can you believe what these guys are saying?', but telling me that... the Kool-Aid was being poured in pitchers and being drank that way at that point. 'AEW's gonna be nothing. Oh, this is gonna be another IMPACT. Yeah, fine, who are they gonna bring out? Kenny Omega? He's nobody.' This is people that were in WWE that were telling me this."
From there, Zarian stressed that while these opinions were coming from newer executives and directors (who aren't necessarily huge wrestling fans beyond WWE) rather than "top, top guys," the perception has started shifting through things like Bryan Danielson and Adam Cole's potential AEW signings, the releases of Bray Wyatt and Braun Strowman, and more.
Finally, Zarian revealed some particularly damning comments aimed at AEW's Jungle Boy, who is currently climbing the ranks in Tony Khan's organisation:-
"I have seen conversations that happen amongst people that are in positions either within WWE, or a partner of theirs, and for the longest time, those conversations were 'hey, did you see this? This was a joke.' I'll give you an example. Jungle Boy, in one of these chats - and it wasn't a WWE chat that I have seen - the comment about Jungle Boy was 'these guys have children wrestling, how do they even think they could come near us?'"
The irony here, of course, is that literal child Nicholas Cone became a Raw Tag Team Champion at WrestleMania 34. He was 10 years old.
Either way, it appears that while it would be premature to call recent events in American wrestling anything close to a "power shift," WWE office staff who were once blind to competition are starting to take notice.
Please include a H/T and link back to WhatCulture if using any of the above quotes, while also linking the original source.
Create Content and Get Paid
---