WWE Payback 2016: 10 Things We Learned
Turns out Vince's decision wasn't really too shocking after all...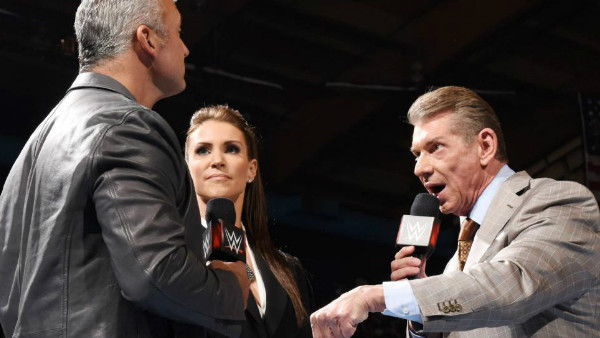 WWE Payback was - on paper - one of the more intriguing cards of the year. Seeing AJ Styles compete for the WWE World Heavyweight Title in a main event opposite Roman Reigns felt fresh enough, but it wasn't the only lure. There was also the not-so-small matter of exactly who would be chosen to run Monday Night Raw going forward.
That plot device was used as a carrot by WWE, but there will be those unsure over the eventual direction the company decided to take. What was learned here is that WWE view their pay-per-view shows much differently than in the past, and the WWE Network is to thank for that.
It'll be interesting to see where things go from this point on, because there were audible groans when Vince McMahon announced to the world the fate of WWE's flagship show. Cheerfully, Styles and Reigns (along with key interference by Luke Gallows, Karl Anderson and The Usos) were there to rescue proceedings and pick the pace of the show back up.
Let's take a quickfire look at what was learned from WWE's latest supershow, Payback, and what it means for Extreme Rules and beyond...

10. Kalisto Vs. Ryback Were On The Kickoff Show Again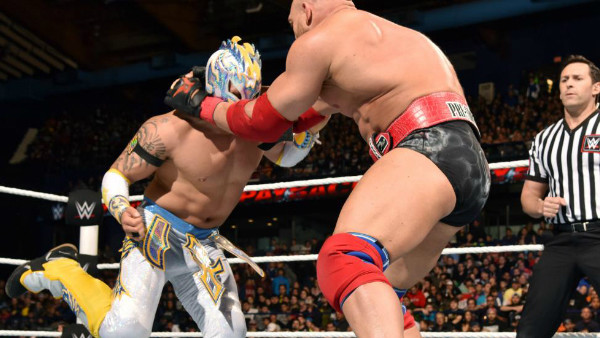 Poor Kalisto, and - on that note - poor Ryback. At WrestleMania, they really tried to turn their 'Big Man vs. Little Man' scenario into something befitting the main card. On that occasion, they failed, management placed them on the 'Kickoff' show instead. At Payback, lightning would strike twice where they were concerned.
Dolph Ziggler vs. Baron Corbin was out first, but WWE planned more than one match for the pre-show. Next up, Kalisto defended his WWE United States Title against Ryback in another solid outing. Back-to-back Kickoff bouts can't be encouraging for either man, and it doesn't exactly speak volumes about the masked man's US Title reign.
There's a very good chance Kalisto will be removed as champion sooner rather than later. If he couldn't make it onto consecutive pay-per-view events, it doesn't bode well for his immediate future with the title.
The match itself was - once again - enjoyable, but there's no denying that the United States Title means little around Kalisto's waist.