WWE Planned Major Heel Turn For Top Star
This former World Champion was originally set for a villainous turn earlier this year.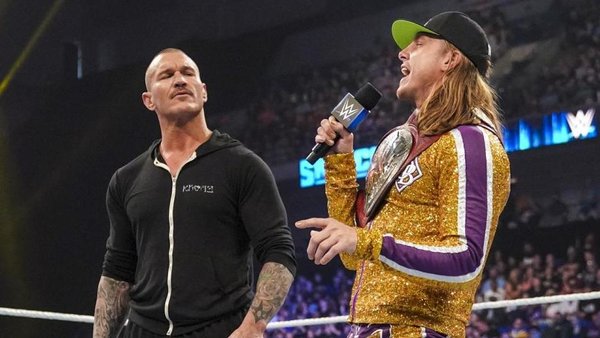 Currently sidelined due to a back injury, WWE originally intended for Randy Orton to turn heel on Matt Riddle once the Viper was cleared to return to the ring. The caveat here, is that those plans were in place when Vince McMahon was still steering the WWE ship.
As per the ever reliable @WrestleVotes in a story revealed to GiveMeSport, Orton's return from injury would have seen him immediately turn on the Original Bro and set in motion a feud between the RK-Bro men. With Paul Levesque now running WWE Creative, it remains to be seen whether such a heel turn will indeed happen as and when Randy resurfaces.
Orton hasn't been seen on WWE programming since this past May, with the former Evolution man written off TV following a brutal beatdown by the Bloodline. In reality, Randal Keith was taking time off to deal with some back issues. Unfortunately, said issues have proven to be worse than first thought, and there is serious concerns about whether Orton will even ever wrestle again.
Previously, the belief was that Randy was pencilled in to face Roman Reigns at this year's SummerSlam, but those plans were ultimately changed to Brock Lesnar returning to challenge the Tribal Chief once it became clear that Orton wouldn't be cleared in time. While there is no set return date on the table for the one-time Legend Killer right now, it's expected that any return to action won't happen until at least early next year.
Matt Riddle's Current Creative Woes
WrestleVotes also noted how the ongoing absence of Randy Orton, and the lack of a subsequent heel turn from the veteran, could explain why Matt Riddle is in somewhat of a creative limbo right now.
Rather than being embroiled in a bitter feud with Raaaaaandy, the former UFC fighter is nowadays stuck doing something with the recently-returned Elias. As WrestleVotes speculates, it could well be that WWE presumed Orton would be back by now and that these two partners would indeed be warring with one another. Once it became clear that the 14-time World Champion's return was still some way off, and with his heated war with Seth Rollins having wrapped up at Extreme Rules last month, WWE seemingly didn't know what to do with Riddle - and thus, here he is, playing bongos alongside Elias on Raw for the past few weeks.